Cambridge: UK's Tech and Business Hub
Many students like the idea of studying in the UK, with Cambridge having always been a hot and not surprisingly, a historic destination. With an education system that has a renowned international reputation, as well as a broad range of courses to choose from, a summer course in Cambridge can be both fulfilling and practical for all ages. Moreover, there are opportunities for personal growth and development quite unlike anywhere else.
With over 1,500 years of innovation, today the city of Cambridge is a hub of bustling science-and technology-based businesses, attracting global interest for their experimental research and new ideas.  Many of these businesses have connections with the University of Cambridge, leading the area to become recognised as one of the most important technology centres in Europe. 
What is the Silicon Fen?
The term 'Silicon Fen' is the name given to the city of Cambridge and its surrounding area. Also commonly known as the 'Cambridge Cluster', it describes the city as being a vibrant hub of technology and innovation, mainly due to it being a hotspot for technology businesses to establish themselves with success, especially those with an interest in electronics, software and biotechnology. 
Closely associated with the University of Cambridge, the Silicon Fen is home to roughly 1,500 companies who employ over 50,000 people combined. Famous businesses and tech start-ups to have successfully launched themselves here include; Raspberry Pi, Swiftkey, and Solexa, among others including many data-driven life-sciences businesses. 
The name 'Silicon Fen' itself is derived from the world-famous Silicon Valley in California, which is home to the world's largest high-tech corporations and 39 Fortune 1,000 businesses. Meanwhile, the 'Fen' element refers to the city's location, which is at the southern tip of the English Fenland area.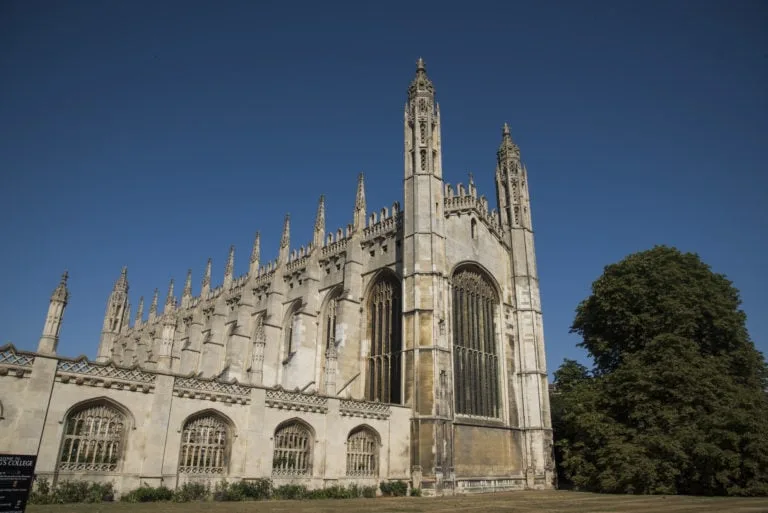 Cambridge: Establishing the Silicon Fen
It was in 1939 that two-well known entrepreneurs; William Hewlett and David Packard established the "Silicon Valley '' area of California, after their small electronics business in Palo Alto became the starting place for one of the largest technology hubs for businesses in the world. 
Ironically, the Silicon Fen in Cambridge also emerged in the 20th Century, after the city's university began to grow its technology hub, replacing the old Mathematical Lab with the new "Computer Lab."
This began with the University of Cambridge's assistant director of the Computer Lab, Sir Maurice Wilkes, who designed and helped build the Electronic Delay Storage Automatic Calculator (EDSAC), one of the earliest stored program computers. Later, in the year 1951, he also went on to invent microprogramming - a method for using stored-program logic to operate the control unity of a central processing unit's circuits. 
Wilkes' initial discoveries set the benchmark to establish Cambridge as one of the pioneering regions in the Computer Science and Information Technology sector in the world. This led to other impressive developments, including the discovery of the structure of the DNA molecule by Crick and Watson, which put Cambridge's name on the map as the home of advanced biotechnology research - leading to the start of many companies in the field. 
As momentum for the technology industry began to grow with the abundance of research taking place at the University of Cambridge, so too did the attitudes of many academics and locals in the area at the time. There was a significant increase in the number of local researchers, entrepreneurs and academics who wanted to see local developments in their fields of interest. And so, this led to a number of eager start-ups to be created, supported by funding resources and support from the university and local government itself. 
Over time, this surge of interest in research and start-up mentality transformed Cambridge into a bustling centre for research and innovation, pushing it further into the spotlight as the place for tech firms to establish themselves. This, along with the city's easy travel links, good healthcare, international finance and accounting businesses, education, and all-round cosmopolitan culture in parallel with that of Silicon Valley in California is what has helped forge this image of Cambridge being the Silicon Fen.
Cambridge and the Future of Silicon Fen
As a centre of excellence for technology, Silicon Fen has attracted many venture capitalists, with brands such as Microsoft and Toshiba choosing it as a destination for research labs. Meanwhile, it's also the city where AstraZeneca - a pioneering vaccine developer in the COVID-19 pandemic - decided to station their corporate headquarters.
In recent data, it's been found that around 74% of digital companies are based outside of the UK's capital, London, with many of the most recent start-ups to have launched in the Silicon Fen. With a university that produces such fine talent and inspirational young minds, businesses are keen to capture students in the area, with typically cheaper rental cost also being a huge draw.
According to a recent UK Powerhouse report, Cambridge is set to have the fastest growing economy over the next few years, after having significant year-on-year growth in engineering, design, and pharmaceuticals for the past few years.
Studying in Cambridge: A Summer Course in the Silicon Fen
Many students like the idea of an educational summer abroad in order to study for what is now becoming one of the fastest growing areas of learning – emerging technologies. A course within this discipline, such as Innovation and Technology or Computer Science can offer an exciting opportunity for students to immerse themselves within the very latest technological developments, while getting a comprehensive understanding of digitization within the world today. While many of us take the Internet and applications for granted, understanding the role they play within a wider commercial context is crucial within the modern world.
From the emerging technologies of A.I., 3D Printing and even the importance of Digital Marketing and App Development, exploration and learning in this area is going to be beneficial in any industry of the future and there are plenty of opportunities to discover this exciting world at Oxford Summer Courses.
A key component to the course here is developing student understanding of things like venture capital and investment, which could take a student's initial idea from concept through to ground breaking technology in the future. It's exciting stuff!
Equally, Business and Entrepreneurship is of growing interest to a lot of students who have dreamed of starting their own business in the future. A course within this area can not only offer you greater understanding of commercial operations but more importantly, it will give students transferable skills and knowledge that could set them apart from their peers within the commercial world. Studying your Cambridge business course over a summer in the UK's hub for business and innovation is therefore the perfect way to combine both educational and life goals together.
The Cambridge business course here offers students a hands-on and interactive learning experience, where individuals get to develop their very own business ideas.  They are taught best practice within the business start-up world and by the end of the course they will be equipped with the basic tools they'll need to turn their idea into reality in the future.
Oxford Summer Courses At the Heart of Silicon Fen
Here at Oxford Summer Courses we actually know a thing or two about what it's like to be a business start-up. However, we not only work within a start-up space in Cambridge, but we're also in the heart of 'Silicon Fen'. This movement has seen over 1500 science and technology based companies arise over the last few years, some of which have attracted global interest and worldwide dominance.
In fact, Cambridge is now ranked as one of the top three 'innovation ecosystems' in the world.  This makes it a unique and highly relevant study destination for learning and development, offering students opportunities that are not available elsewhere.
Ready to apply for Oxford Summer Courses?
For a once in a lifetime experience, join us for summer 2023 where you can discover over 40 academic subjects taught by expert tutors. You'll also meet other like-minded individuals from around the world and make friends for life! Apply today and choose from 3 stunning locations; Oxford, Cambridge and London.
Summary
Cambridge offers a practical summer course experience, while the Silicon Fen is a vibrant hub of technology and innovation. Studying in Cambridge provides personal growth and opportunities in emerging technologies. Oxford Summer Courses in Silicon Fen offers unique learning opportunities.