Oxford Summer Courses
Create life-long friendships as you meet and study alongside students just like you from around the world. With over 50 university-style subjects available and flexible start dates, you'll find the perfect summer course with us. Apply now for an award-winning learning experience in 2023.
World-leading teaching methods
Inspired by the tutorial teaching methods used at the universities of Oxford and Cambridge
Small classes, with an average class size of 4 students
University-style subjects to inspire your future
Engaging, expert tutors from some of the world's best academic centres
Access to our online preparation programme, Oxford Summer Courses Foundations
Authentic student experiences
Choose from 3 of the best university cities in the UK: Oxford, Cambridge, and London
Study in historic Oxford and Cambridge colleges, a prestigious boarding school, or a modern university campus in London
Lively social programme, filled with local activities loved by term-time students
Formal dinner and graduation ceremony on the last night of your course
Inspiring experiences
Summer school means so much more than study. From cultural events to sightseeing, you'll be making memories at every turn.
Beyond the books, there's a world of entertainment and culture to explore. Once you're up-to-date with your city's rich past, head back to the present, where you can shop, dine and dance in contemporary restaurants, or enjoy a formal dinner in the college hall.
Whether you're staying in Oxford, Cambridge, or London, your surroundings will be beautiful, but remember you're well placed to explore further afield too. Blenheim Palace, Windsor Castle, and the city of Bath are recent day trips our summer school students have loved, as well as exploring the many museums and cultural sites located in each host city.
Your brilliant future is ahead of you.
A wide choice of subjects
Awards and Accreditations
The Queen's Award for Enterprise: International Trade (2020)
We are honoured to have been awarded with The Queen's Award for Enterprise in the International Trade category. This accolade has been awarded for our sustained growth and commercial success in international trade and our commitment to social responsibility.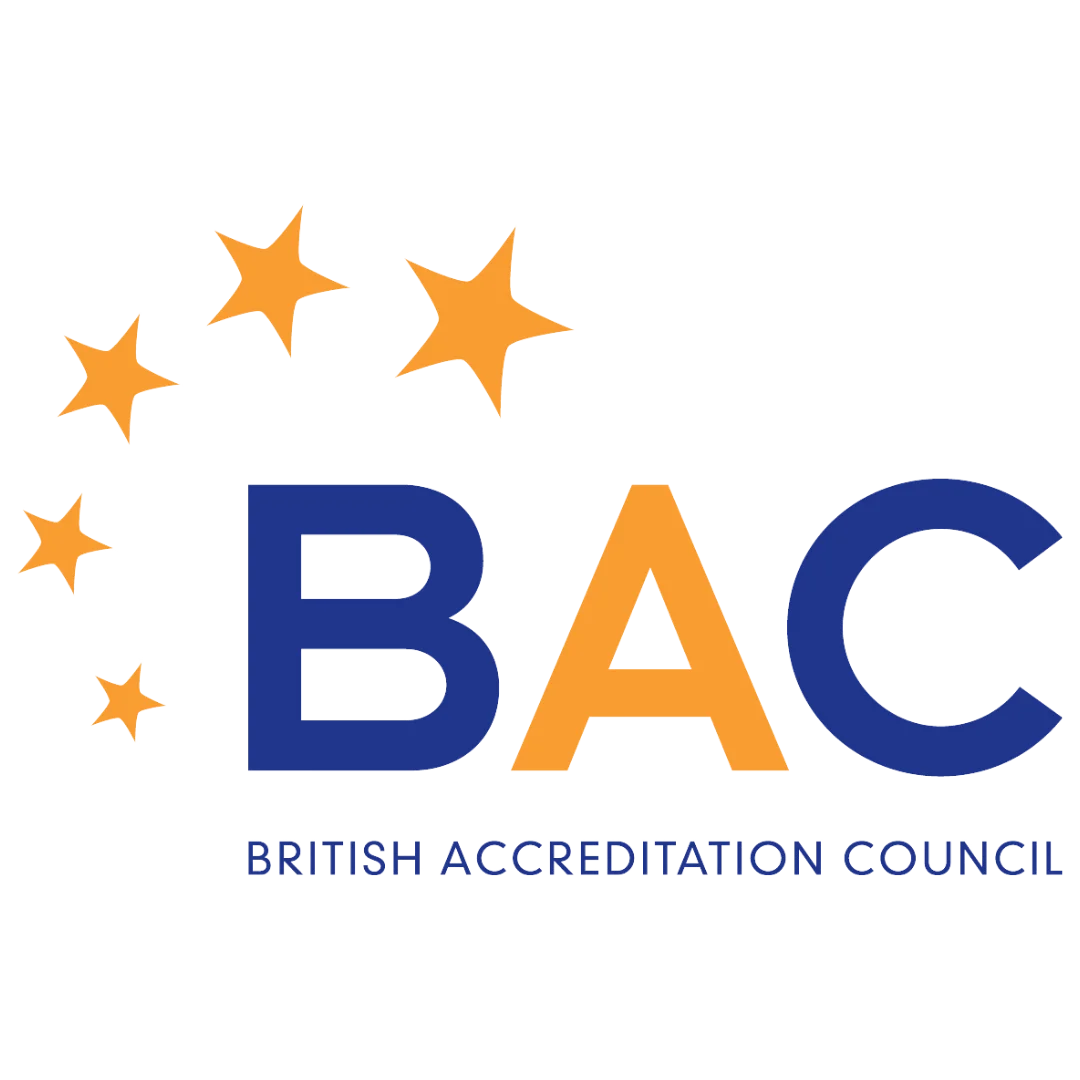 Exceptional Oxford and Cambridge tutors
Our summer school tutors are expert academics, passionate about their subject, and here to help you take your next step towards success.
Dr Tariq P
DPhil Surgical Sciences, University of Oxford - After completing his medical degree, Tariq was awarded the Jamaica Rhodes Scholarship to attend the University of Oxford. During his master's, he investigated animal and human neural stem cell models. Tariq's DPhil is within the Functional Neurosurgery group, researching surgical techniques to treat chronic pain in collaboration with the Fudan University in Shanghai and Tsinghua University in Beijing. He has had previous experience teaching at the secondary and tertiary levels, most recently in the Oxford Medical Sciences Division Neuroanatomy course.
Ofentse M
DPhil Materials, University of Oxford - Ofentse specialises in Applied Chemistry, Materials Science and Electron Microscopy. His research work focuses on innovative and advanced in-situ gas-phase and ex-situ STEM-EELS and ADF imaging techniques in the characterization of metal catalysts in the Biomass-to-Liquid technology for the production of clean fuels using aberration-corrected electron microscopy.
Lena D
PhD Candidate Neuroscience, University of Cambridge - Lena is a PhD student in Neuroscience at the Department of Psychiatry, University of Cambridge. Born in Germany, she has studied, volunteered and worked in many countries, including Honduras, India, Burma, Egypt and England. After completing her undergraduate degree focusing on Machine Learning and Neuroscience, Lena now researches depression development during adolescence using a variety of multivariate methods for the analysis of magnetic resonance imaging scans - using computer science techniques for brain research. She is particularly interested in understanding why during adolescence girls are so much more likely to develop depression than boys.
Dr Kieron W
DPhil English Literature, University of Oxford - Kieron is currently a freelance poet and teacher, specialising in creative writing. His first collection of poetry, The Mortal Man, was published in 2015. He was the first poet in residence at Rydal Mount since Wordsworth, and the first poet in many years to read from his own work at Dove Cottage, Wordsworth's home. He's also been Artist in Residence at Lady Margaret Hall, Oxford.
Dr Amanda H
DPhil Chaucer's Poetics, University of Oxford - Amanda specialises in Medieval English literature and the English language. Her first book was on Chaucer's poetics; she edited Tottel's Miscellany, and worked on a book and database on rhyme in medieval and sixteenth century love lyric. She's currently working on a new book about anthologies of 'English verse' and the fantasies of England they project. It picks up on her longstanding interests in poetry anthologies and the agendas which drive the critical framing of texts and uses them to explore an area which is particularly topical given the ongoing debates around Brexit and the drive for Scottish independence.
Online Learning with Melio
We're proud to introduce Melio, the new sister company to Oxford Summer Courses, offering online courses for 13-24 year olds. With personalised one-on-one learning with Oxford and Cambridge tutors, you're guaranteed a truly exceptional learning experience. Wherever you are.
Reviews
Alexandra , USA
"The best thing about the Medicine course was the interactivity of the lectures. My tutor was really interested in the subject, so I always felt like I could go up to her and ask her questions, whether they were about what we were learning or about other areas of biotechnology."
Aryaman, India
"Chemistry has always been my favourite subject and my tutor at Oxford Summer Courses made me love it even more. Mr. Rami E Kremesti is one of the most experienced people I have ever met. He told us things about chemistry that one cannot find in any books. "
Adnaan, Mauritius
"The best lesson I have had so far was at the beginning of the course when we studied Game Theory, and when we did presentations in class about shops or platforms that we had to imagine ourselves."
Alejandro, Spain
"I loved having people from different cultural backgrounds in my course-- they brought experiences to the conversation that I had never encountered before."
Alexandra, Greece
"The course gave me an insight into how to make arguments in support of or against certain positions which is useful in Law and the tutor assisted me in how to structure these arguments."
Aarupi, United Kingdom
I've enjoyed the company of having a roommate and that you make so many new friends and you just get to meet new people and that's fun.
Amira, UAE
"The course that I took was law and it allowed me to gain perspective on the career path that I want to take and cleared up several questions that I had."
Anas, Australia
"The favourite thing about my subject was that for the first time I felt like I was challenged, coming from a person who has taken Computer Science for 3 years in school (at GCSE and A Levels), which was kind of exciting and intimidating at the same time."
Andreina, Spain
"The tutor asked us questions that I wouldn't normally ask myself, and I feel like I really grew during the course."
Andy, Germany
"The time I spent at Oxford Summer Courses was unforgettable, which sparked my strong interest in studying law and made me fall in love with Oxford. There were only two students in the law-learning class, and our tutor was a professional with extensive experience in the legal field."
Anna, Denmark
"The seminars with my tutor were challenging and opened my eyes to new aspects of politics. Studying political theories with classmates from different countries with different systems exposed me to new angles, which has deepened my understanding of the subject."
Aryo, Indonesia
"I studied international relations and it helped that we had such a diverse group so when we were talking about theories regarding global affairs in class everyone could provide an example that correlated with the region that they came from."
Annika, Thailand
"I enjoyed doing activities with my group and spending time with my friends. I like when we go out for the dinners on Saturday nights and all the trips, especially the Harry Potter Studio trip."
Anjali, India
"Oxford Summer Courses, as an institution is such a perfect opportunity to experience the Oxford life for aspiring students!"
Oxford Summer Courses 2023
Applications for 2023 summer courses are now open. Lock in your chosen subject early to avoid disappointment.
We've worked with Natural Capital Partners to achieve CarbonNeutral® company certification
As part of this, we provide finance to low carbon sustainable development projects to offset our company's emissions
This means that as soon as you arrive on course, Natural Capital Partners will be busy offsetting your carbon footprint
While you're busy learning, you'll also be giving back - it's just one of the added benefits of studying with us