Oxford Summer Courses
Oxford Summer Courses, a Bridgemark company, is dedicated to nurturing enquiring young minds as they embark on their unique educational journeys. We champion independent thought within an inclusive community. Offering over 40 subjects tailored for ages 9-24, our courses are hosted in esteemed university colleges and boarding schools situated in iconic cities like Oxford, Cambridge, and more. This is where you begin your adventure in learning.
World-Leading Teaching Methods
Inspired by the tutorial teaching methods used at the universities of Oxford and Cambridge
Small classes, with an average class size of 6 students
University-style subjects to inspire your future
Engaging, expert tutors from some of the world's best academic centres
Access to our online preparation programme, Oxford Summer Courses Foundations
Authentic Student Experiences
Choose from 2 of the best university cities in the UK: Oxford and Cambridge
Study in historic Oxford and Cambridge colleges, or a prestigious boarding school
Lively social programme, filled with local activities loved by term-time students
Formal dinner and graduation ceremony on the last night of your course
Embark on Future-Focused Summer Adventures with Oxford Summer Courses
Immerse yourself in an exclusive environment inspired by the excellence of Oxford and Cambridge, where the joy of exploring your passions takes centre stage. Break free from restrictive curricula and embrace independent thinking. Delve into subjects you love in the present, discovering your own path without the pressure of traditional routes and expectations.
In 2023, over 2,380 students from 108 nationalities joined Oxford Summer Courses, forming 489 dynamic class groups. Devoting over 10,600 teaching hours, our dedicated team of 200 experts and 200 on-course staff ensures a comprehensive academic experience. Join our inclusive, accessible, welcoming, and friendly community, where we support enquiring young minds to pursue their unique journey. Our programmes, spanning 11 distinctive host sites, are crafted to nurture independent thought within a diverse and inclusive community, providing a platform for you to explore your interests and forge your own academic path.
Ready to embark on this transformative summer school experience? Apply now.
Ignite Your Passion, Shape Your Future
Choose From Over 40 Subjects for Ages 9-24
Awards and Accreditations
The Queen's Award for Enterprise: International Trade (2020)
We are proud recipients of The Queen's Award for Enterprise in International Trade. This prestigious accolade recognises our unwavering commitment to sustainable growth, commercial success in international trade, and social responsibility.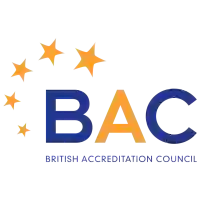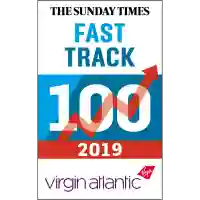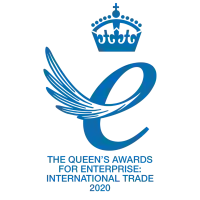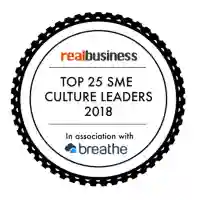 Meet Our Distinguished Tutoring Team
Oxford Summer Courses empowers inquisitive young minds to chart their own course, embarking on uncharted paths through personalised learning guided by seasoned expert tutors.
Dr Amanda H
DPhil Chaucer's Poetics, University of Oxford - Amanda specialises in Medieval English literature and the English language. Her first book was on Chaucer's poetics; she edited Tottel's Miscellany, and worked on a book and database on rhyme in medieval and sixteenth century love lyric. She's currently working on a new book about anthologies of 'English verse' and the fantasies of England they project. It picks up on her longstanding interests in poetry anthologies and the agendas which drive the critical framing of texts and uses them to explore an area which is particularly topical given the ongoing debates around Brexit and the drive for Scottish independence.
Dr Kieron W
DPhil English Literature, University of Oxford - Kieron is currently a freelance poet and teacher, specialising in creative writing. His first collection of poetry, The Mortal Man, was published in 2015. He was the first poet in residence at Rydal Mount since Wordsworth, and the first poet in many years to read from his own work at Dove Cottage, Wordsworth's home. He's also been Artist in Residence at Lady Margaret Hall, Oxford.
Nelia K
Nelia Koroleva is a Visiting Lecturer at University of Westminster, specialising in Entrepreneurship, Team Creativity, Innovation, and Marketing. Nelia is the only UK Consultant and Executive Coach; combining practice and academic research on sustainable change (current Doctoral study at Oxford Brookes University), and the author of a new theoretical Model of sustainable change in leadership coaching (published in the International Journal of Evidence Based Coaching and Mentoring, Special Issue, June 2016). Nelia established and successfully managed her own coaching consultancy business since 2009. In the past 9 years she's designed 20 programmes and 227 workshops engaging 3,500+ participants in the corporate, education and health sectors. Major clients include: Coca Cola HBC, NHS, Oxford Summer Courses.
Oliver H
BPhil Philosophy, University of Oxford - As an undergraduate, Oliver focussed on 20th century Political Philosophy and Analytical Marxism. He now specialises in the more technical side of contemporary Philosophy—especially Logic, Philosophy of Mathematics, and Philosophy of Language.
Zeynep Ö
PhD Genetics, University of Cambridge - Zeynep's research is focussed on understanding how a particular cellular organelle contributes to motor neuron diseases like hereditary spastic paraplegia (HSP). She uses the fly Drosophila Melanogaster as a model organism, using genome editing via CRISPR/cas9 and other traditional genetics methods in her research.
Reviews
Alejandro, Spain
"I loved having people from different cultural backgrounds in my Oxford Summer Courses summer school course—they brought experiences to the conversation that I had never encountered before."
Alexandra, Greece
"The course at Oxford Summer Courses gave me an insight into how to make arguments in support of or against certain positions, which is useful in Law. The tutor assisted me in how to structure these arguments during my summer school."
Aarupi, United Kingdom
"I've enjoyed having a roommate during the summer school at Oxford Summer Courses and the opportunity to make so many new friends. It's great to meet new people, and it's a lot of fun."
Anas, Australia
"The favourite thing about my subject at Oxford Summer Courses summer school was that, for the first time, I felt challenged, coming from someone who has studied Computer Science for 3 years in school (at GCSE and A Levels). It was kind of exciting and intimidating at the same time."
Andreina, Spain
"The tutor at Oxford Summer Courses summer school asked us questions that I wouldn't normally ask myself, and I feel like I really grew during the course."
Oxford Summer Courses Brochure
Explore the diverse offerings in our 2024 brochure, featuring dynamic programmes for ages 9-24. From engaging learning experiences to competitive pricing, uncover why our courses shine. Join the success stories of our alumni, highlighting the transformative impact of a summer with Oxford Summer Courses. Ready to begin? Download your copy now for all the details.
We are proud to be a B Corp, part of a global community of businesses that meet high standards of social and environmental impact.
Oxford Summer Courses is honoured to be a CarbonNeutral® certified company through our partnership with Climate Impact Partners.
We invest in low-carbon sustainable development projects to offset our emissions.
Your carbon footprint is offset the moment you step onto our course.
You'll be giving back while you learn, an added benefit of studying with us.
Latest Summer Courses with Limited Availability
Latest Articles at Oxford Summer Courses