Is it Safe to Study Abroad in 2021?
After the challenges the world faced in 2020 as a result of the Coronavirus outbreak, it's understandable that many students have questions regarding the prospect of studying abroad in 2021. We've seen shutdowns of universities, workplaces, as well as entire countries, with hundreds of thousands of students having faced the impact of the global pandemic. 
Even though we were still able to host our summer courses this year, they were certainly very different from usual, with strict social distancing measures in place and limited group sizes to ensure everyone's health and safety. 
However, despite the uncertainty that the virus continues to bring as we move towards the new year, the great news is that you don't need to cross the chance to study abroad off your list of aspirations for 2022. 
We're going to walk you through everything we know so far about the situation, and what you may be able to expect during your summer course or study abroad experience next year. 
Can I Study Abroad in 2021?
As we look forward to the new year, the news around studying abroad remains positive, particularly because of the global implementation of safety measures and the vaccination developments which are taking place around the world. 
Many universities have resumed in-person teaching, with summer schools and short course providers like ourselves having announced our plans to continue offering programs in 2021, safely. 
Though it's important to remember your learning experience may look a little different to what you were originally expecting because of the safety measures in place, you will still have the opportunity to travel abroad and experience a fantastic educational program. 
Universities and Campuses Are Taking Precautions
In order for the academic year to resume with some sort of normality for students this autumn, universities and colleges across the world implemented a variety of precautions to protect students, staff, and faculty. 
From socially-distanced classrooms and lecture halls to more remote learning and reduced in-person sessions, there are various academic safety measures remaining in place for the year ahead.
Meanwhile, many students at universities have also seen their social programmes adapt too. Freshers' weeks - the inaugural start to every UK university student's journey - have had to be postponed or cancelled completely, while a number of social activities and societies have had to implement social distancing measures to ensure the safety of students.
To help colleges, universities and short course providers better understand the safety measures they needed to implement, the UK government put forward recommendations for all educational institutions to follow, with the pages being updated regularly. Similar guidelines can be seen around the globe, as each and every country aims to reduce transmission amongst educational institutions. 
Global Vaccinations Are Making Strong Progress
Over the past few months, there has been great progress made with the development of COVID-19 vaccines. This makes the prospect of international study abroad programmes far more likely to take place, with many countries hoping to start vaccinating their populations in 2021. 
The UK has been the first country to approve and start administering a Coronavirus vaccine. The UK's National Health Service (NHS) began offering the Pfizer COVID-19 vaccination on the 8th December 2020 to those who are most at risk. Over the coming months and year, they will continue to offer the vaccine more widely as soon as they are able to.
Meanwhile, there are plenty of other vaccine trials in the latter stage of their testing, with the World Health Organisation estimating that a vaccine could be available globally in early to mid-2021.
You can take a look at the different vaccines being developed around the world and their current progress on the World Health Organisation's website.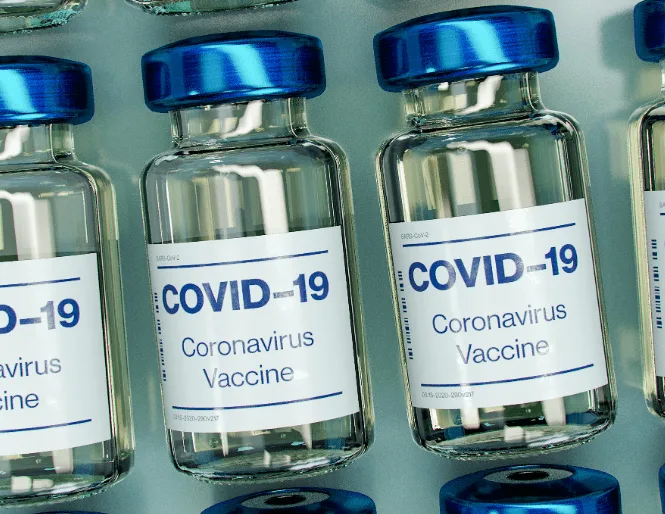 Visas Are Still Being Granted
Despite the ongoing uncertainty around travel restrictions, countries continue to grant and issues for visa study, especially with the promising updates on the global vaccination developments.
Although some countries such as Australia continue to close their borders to foreign visitors, the official government has begun to re-commence granting visas to students from abroad. This has been done to reduce any possible processing delays and ensure that students can access the country smoothly once their borders have fully reopened. 
In the UK, the visa application process continues to remain open. Students can check to see if they require a study visa for their study abroad programme on the official UK government website. For those joining a course with Oxford Summer Courses, a short-term study visa is required in the UK, which again, has not been impacted by the pandemic. 
It's important to note that different countries have different visa processes in place. Therefore you will need to check the specific policies in the country you wish to study in. It's recommended that you keep in touch with your university or short course provider's [admissions team](mailto: info@oxfordsummercourses.com) who will be able to update you regarding any national policy changes in their country. 
Also, where possible, it is recommended that you continue to apply for your visa well in advance of your travel departure. This will avoid any potential delays and allow for a smooth journey. 
Study Abroad 2021: Safety Precautions You Can Take
To help ensure everyone's health and safety during your study abroad experience in 2021, we all need to work together and work collaboratively. 
Consulting your study abroad 2021 provider for information on any safety measures they have in place for the new year is advised, so you can arrive with clear expectations and an understanding of how to maintain your safety.
You should also continue to follow official health guidance during your travel and once you arrive in your study location. This includes:
Wearing a mask in public spaces
Exercising proper hand hygiene
Following social-distancing measures with those you interact with outside of your social bubble
Self-isolation should you display any symptoms or interact with anyone who has the virus
For up-to-date health information and detailed guidance on how to reduce transmission, you can consult the following websites:
Summary
Universities, colleges, summer schools, and other short course providers are still very much open for business, even in winter 2020. Students can still obtain visas from many popular international study locations, with borders open for many of these.
News of successful vaccine trials continue to bring hope for mass vaccination in 2021, with countries and their educational sectors implementing robust safety measures whilst social distancing continues to be required. As such, students should feel confident knowing that any summer course or study abroad experience they embark on will be in accordance with their government's and the World Health Organisation's safety regulations.
Finally, though the experience may be slightly different from what you were expecting, you will still have the opportunity to go abroad and experience everything studying in a new city has to offer. Make the most of your opportunity whilst you're there, whilst remembering to remain vigilant and follow social distancing measures where necessary.
Ready to apply for Oxford Summer Courses?
For a once in a lifetime experience, join us for summer 2023 where you can discover over 40 academic subjects taught by expert tutors. You'll also meet other like-minded individuals from around the world and make friends for life! Apply today and choose from 3 stunning locations; Oxford, Cambridge and London.
Summary
Study abroad in 2022 is possible despite COVID-19 challenges. Universities and course providers implement safety measures. Global vaccinations progress, visas are granted. Follow health guidelines, apply now for Oxford Summer Courses.