#Cambridge #13-15 years old #Maximum class size of 8 #From £5895
Business and Entrepreneurship
Great business ideas don't happen by accident. Learn how companies actually reach customers (and how you can do it too).
Learning
Outline
Market products and services, run promotions, make a profit. Anyone can do that, right? Sure they can, but to do it well – satisfying customers, meeting market demands and generating a stable income, you need to learn the tools of the trade. We'll start you off, teaching the basics of how to run a successful business from the ground up. Then we'll look at case studies of successful businesses for inspiration.
Teaching methodology
Learning in a small group (no more than 8 students and often fewer) means that you get quality time with your teacher and ask as many questions as you like! Through interactive learning, our teachers will guide you through new concepts and assign you practice tasks to build your knowledge and skills. You will also have an opportunity for group work, independent research, and homework assignments to be discussed in class. Small classes mean everyone gets to have their say, and students learn from debating with one another, as well as from their tutor.
The experience
It's all about balance. Study with us at Cambridge and we'll help you embrace everything the city has to offer – from socialising with new friends with shared interests to field trips and excursions for practical lessons you just can't learn from a textbook. We understand students. We make sure you're stimulated with a social calendar that packs it all in, from traditional guided tours of the University museums to a tranquil afternoon punting on the River Cam.
And of course, you'll experience the true Cambridge way of life from weekly formal dinners to competitive debating and croquet. Remember to save some energy for dancing the night away at a disco!
Westminster, London
The Houses of Parliament, Big Ben, Westminster Cathedral, St James's Park and Buckingham Palace – just a few of the world-famous landmarks in this part of London. Enjoy being at the heart of our vibrant capital.
British Museum
Discover amazing treasures and experience the history of people from around the world. Then explore the heart of London from Covent Garden and Trafalgar Square to the National Gallery and St James' Park.
Canterbury
Enjoy the fun of the classic Chaucer's Canterbury Tales as we take you back in history to discover English life in the 14th Century. Explore the famous Cathedral and even have a go at dressing in clothes of the time.
Greenwich
Explore the history of space, time and navigation at the Royal Observatory, step aboard the historic Cutty Sark, and uncover gripping stories about how today's world was shaped at the National Maritime Museum.
Warwick Castle
Let your imagination roar with history, magic, myth and adventure in the age of gallant dragon-slaying knights. And discover dark dungeons and watch birds of prey soar at one of England's finest mediaeval castles.
Tower of London
The Crown Jewels, Beefeaters, and over 1,000 years of history – explore this iconic ancient fortress and castle, walk along the mighty river Thames and discover vibrant Brick Lane.
Portsmouth
It's action stations as you step aboard world-famous warships, including Nelson's HMS Victory, brave the glass floor of the Spinnaker Tower, and explore one of England's most important naval cities.
Krisha, India
"We were taught about business: what is it? how can we set up our own businesses? How can we successfully one day become leading entrepreneurs? Our classes were very engaging and informative. We did lots of case studies which helped us understand better."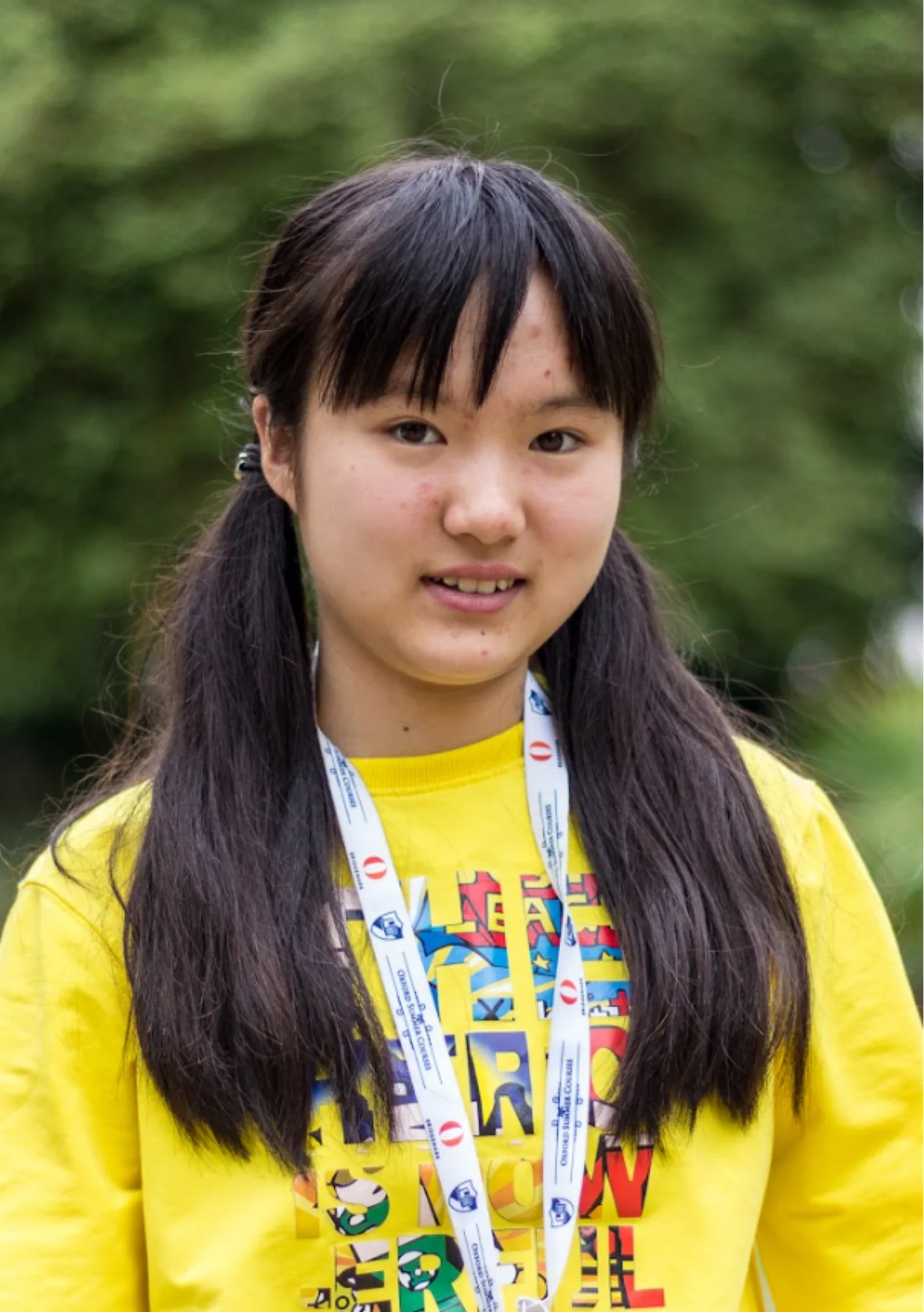 Summer, New Zealand
"I like my course, business and entrepreneurship, because I can learn many things there and the teacher can be more focused in teaching me since there are only six students."
Stay in Cambridge
Home to Cambridge University since 1209, this city is famous for its cyclists, its museums, and of course, the 107 Nobel Laureates. But have you heard of the Mathematical Bridge (c.1749)- the first bridge built using mathematical principles? Or did you know that the first official game of football with rules similar to those we use now was played in 1848 in the middle of the city? Cambridge has so much to offer, from a vibrant history to cobbled streets and cozy cafes. It's the perfect place to study, and spend a summer exploring.
You will be staying in single or twin room college accommodation, occupied by students during term time, located within a mile of the centre. Your accommodation will be ideally located to explore all the best areas of the city, from its oldest colleges to its lovely cafes. Ensuite rooms may be available at some locations.
You will get a chance to eat in a variety of restaurants in Cambridge, tasting food from all over the world. On top of that, you'll be treated to a delicious formal dinner in your college - a three-course meal where everyone gets a chance to dress up!
Ani Haykuni
MBA, Saïd Business School, University of Oxford - Ani is an engineer, inventor and serial Entrepreneur. She is also the Founder and Director of the Ani Haykuni Cancer Treatment Support Foundation, which supports cancer patients from poor and low-income families in Armenia. Ani is currently working on her clean energy company based in Oxford, where she is building new technology to build a clean energy generation.
Anna Jones
Anna is a highly experienced leader with 30-year track record of senior leadership, strategy, innovation, P&L, and advisory roles in the public sector, non-profits, start-ups, and global corporates. She's a passionate believer in business as a force for positive social action: driving financial inclusion across Africa at MasterCard, supporting entrepreneurs around the world at Virgin, transforming tax collection at McKinsey, and developing the next generation of talent at start-ups White October and Akibia. Anna currently runs the business side of the European for Europe Proforest, a global organisation that supports responsible agricultural and forestry production and sourcing.
Georgina Whiteman
PhD Youth Entrepreneurship, Cardiff University - Geena is a freelance Youth Entrepreneurship Project Manager and Content Writer alongside her studies. Her research focuses on how young people pursue entrepreneurship in Kosovo and Bosnia and Herzegovina, exploring their use of personal networks in accessing entrepreneurial start-up opportunities. She's also in the process of launching a social enterprise in partnership with friends in Nepal, empowering Nepalese youth entrepreneurs through an e-commerce and work exchange model.
Henrietta Nagy
MBA, The Open University - Henrietta is currently Module Leader and Associate Lecturer at Oxford Brookes University. Since 2011, Henrietta has managed her professional development consultancy, providing coaching and training for Oxfordshire based organisations. She's worked with company directors, academics, scholars, managers and entrepreneurs.
Dr Syed Jafri
PHD Impact of Management Control System and Leadership Style, Southampton Solent University - Syed is a Lecturer and research supervisor at the Department of International Business Economics at Greenwich University. His research is situated in the field of Impact of Management Control System Technology & Innovation, with a special focus on international technology transfer, academic entrepreneurship and collaborative R&D in high technology industries. With a level 5 diploma in Education and Training, Syed teaches several courses on entrepreneurship and the business economics of high-technology industries.
Dates & Prices
Standard (shared bathroom)
Standard (shared bathroom)
Standard (shared bathroom)
Standard (shared bathroom)
Standard (shared bathroom)
Standard (shared bathroom)