Study

Artificial Intelligence


with Oxford Summer Courses
SAVE HUMANITY…OR REPLACE HUMANITY?
By 2030 800 million people's jobs are expected to be replaced by robots. Artificial intelligence will be automating ever more complex tasks. Where does this leave humanity? Designing artificial intelligence is one thing, but what should we do when it overtakes us?
The course
London is one of the most technologically advanced cities in the world, as well as being home to internet giants Google and Facebook, it also houses Europe's largest cluster of tech start-ups in Tech City. Amongst these are cutting edge companies developing the next generation of artificial intelligence.
Our expert tutors will guide you to create machine learning code and neural networks; the kind of computer programming that leads to artificial intelligence.
You'll work with your team to debate what sort of artificial intelligence you want to create, which jobs will you try to automate and what will you do to the people who previously worked in that industry?
Project based learning
At Oxford Summer Courses we are committed to giving you the best academic experiences to support and advance your understanding and skills within your field of study. Our tutors are all at the top of their field and, for our courses in London, they use a project-based learning method of teaching. This method means that you will have hands-on experience to investigate and engage with your subject, while actively exploring a topic and responding to key issues and questions related to this area. With the support of your tutor, fellow students and industry experts you will begin your journey to become an expert in your field.
Your future
By learning about artificially intelligence you'll not only touch on questions of computer science, but you'll have to consider the moral and philosophical implications of the machine you create. Solving this sort of problem and balancing all of these considerations will be key to any future career as a technologist. Taking this course will help you navigate these tricky options.
Course Lead
Dr Guillermo Tirelli
Guillermo works on educational and digital projects combining philosophy, languages, human sciences, design and technologies. He studied philosophy and received his teaching qualification in Cordoba, Argentina. He moved to Paris to continue his education obtaining his Master degree and a PHD in philosophy at the Sorbonne University in Paris under the direction of Jean-Luc Marion (Académie Française).
After his PHD he specialised in Media Arts. In parallel to his studies and teaching he has been working as a computer programmer, and Tech Manager, for more than 20 years. He writes articles and give talks in his research about the relationship between data and human sciences.
In addition, he teaches, writes, creates digital projects and is a conference speaker emphasising the balance of human interaction with, and their use of, software and digital technologies. He speaks five languages and is particularly interested in the way that AI will shape humanity's future interactions with computers.
Course Location
Develop your technology while work with the people involved in shaping innovation in London
Technology is one of the world's fastest moving industries and this course will give you the opportunity to work alongside some of the city's most dynamic start-ups and innovative thought leaders within this field. In order to understand how far the industry has developed in a relatively short amount of time you will have the opportunity to visit locations such as the National Museum of Computing and walk in the footsteps of Alan Turing, the Father of Computer Science.
During your course you will have the opportunity to develop your project alongside innovators and leading tech start-ups at TechHub, one of the city's leading tech work spaces, where their collaborative atmosphere will inspire your team's project. In addition, London is home to an advanced network of tech experts and enthusiasts who develop their own projects outside of their everyday job, Hackathons are a way for the tech community to come together and collaborate on the next tech innovations. Who knows who you will meet and how you will influence the future of the technology industry.
Course Experts
KATHERINE MIDDLETON: Artificial Intelligence Medical Expert - Babylon Health
After graduating from Oxford University with a degree in Medicine, Katherine entered the world of healthcare and practiced as a medical doctor with generalist experience, predominantly in Emergency Medicine.
She now works in digital health focusing on developing innovative and clinically valid features for digital health users, using artificial intelligence and cutting-edge systems.
Katherine also has a strong interest in space Medicine, and is the co-founder of Human Spaceflight Capitalisation Office (HUSCO) working to help advance and facilitate UK spaceflight research.
CHRIS PERCY: Freelance Strategy Advisor and Artificial Intelligence Expert
Chris is a strategy consultant, specialising in long-term impact and data. His AI work focuses on supervised machine learning and knowledge extraction, and he has presented at multiple conferences, featuring alongside experts from organisations like Facebook AI Research and Google DeepMind. A long-term client is software start-up BetBuddy Analytics, for which he led on data science strategy from its founding in 2011 -when data science was barely a buzzword- through to its acquisition in 2017 by a FTSE-250 company. Other clients span a range of sectors, from the World Bank and Governments, through to private equity houses and universities, as well as charities like Cancer Research UK and the Careers & Enterprise Company.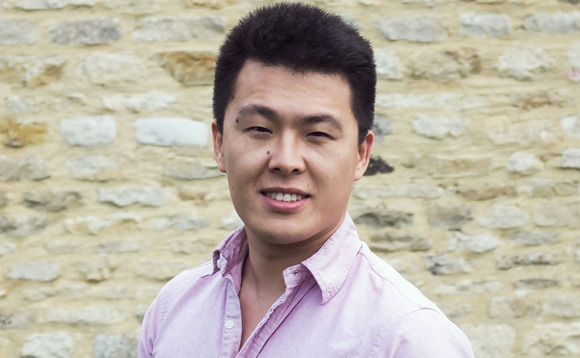 ZIHAO XU: Investment Associate - Octopus Ventures
After graduating from Oxford University with a degree in Economics and Management Zihao moved into strategy consultancy with the firm Roland Berger and is now working as an associate at Octopus Ventures, a London and New York based venture capital firm, focused on backing unusually talented entrepreneurs.
At Octopus Ventures Zihao has been fortunate enough to work with the founding teams a number of high growth companies, including Conversocial, graze.com, LoveFiLM, Property Partner, Secret Escapes, Sofar Sounds, SwiftKey, Swoon Editions, Uniplaces, tails.com, Zoopla Property Group and Zynstra.
As an investor at a venture capital fund Zihao is able to invest anywhere from £250,000 to £25 million in a first round of funding in high growth, high potential businesses and entrepreneurs in Europe.
Zihao's works for Octopus Ventures which is part of the Octopus group, one of the UK's fastest growing investment management companies with more than £6 billion of assets under management.
Prices and Dates
2 week courses: £4,195
1st July to 14th July 2018 - London (15-17 year olds)
15th July to 28th July 2018 - London (15-17 year olds)
4 week courses: £7,895
1st July to 28th July 2018 - London (15-17 year olds)
Included in the price is:
All teaching, including tutorials and small group seminars
Accommodation, breakfast and evening meals every day
All activities and excursions
The price does not include flights/travel or medical insurance.