What's the Purpose of Summer School?
Summer schools have been in existence for hundreds of years, and are readily available around the world.
They're hugely popular, especially for high school and secondary students looking to expand their academic horizons and get ahead for the term ahead. However in recent years, university summer schools have risen in popularity, offering older students a chance to specialise their knowledge, enhance critical skills for the workplace, and explore the opportunities that are open to them in the future.
So, if you're considering signing up and want to know why summer school is good, take a look at some of the main reasons why so many students enrol each year.
Why Do Students Go To Summer School?
Summer schools are short, often residential, academic courses which fully immerses students into the subject of their choice. Combining academic study with exciting day trips and extracurricular activities, they usually take place during the summer break, and within a boarding school, high school, or university setting.
When students apply for our summer courses, we hear so many different reasons as to why they want to join us. Many wish to improve their academic performance and subject knowledge for the new term. However, summer schools can expand your horizons so much further, helping you discover what or where you may want to study at university, and experience living independently in a new city with new friends.
Let's take a deeper look at what the purpose of summer schools are, and why you may want to consider enrolling for one this year.
Improve Academic Foundations
Many summer schools are designed to help students improve their academic foundations and help them develop new skills sets for the future.
Not only can students immerse themselves in a structured academic programme, helping improve their subject knowledge for when they return to school. But summer schools often schedule additional workshops and lecture series, which can equip students with interpersonal skills that can help them excel in the future workplace.
As an example, research suggests that effective communication skills are still the most sought after by employers. So, on our summer courses, we try to foster open and communicative discussions in everything our students do, including; hosting Oxbridge-style debate nights, offering one-to-one tutorials (for students aged 16 and over), as well as a number of communication-focused workshops that are scheduled into students' timetables.
In this respect, university summer courses can be particularly helpful for students in high school and college or undergraduate education. Aside from your primary focus being on expanding your subject knowledge and getting ahead with your academia, you can have the opportunity to develop your professional skills, which will help no end when it comes to applying to university or beginning your career.
You can find out more about why you may consider attending a university summer school here.
Overcome Summer Learning Loss
When it comes to post-summer learning, did you know that 9 out of 10 teachers agree it takes them at least three weeks to re-teach material from the previous academic year? (NSLA)
Summer setback – or, summer learning loss, as it's more commonly referred to – occurs when students return to school after their summer holidays at a lower academic level than they were when they left at the end of the previous academic year.
During the summer, many students lose access to academic routines and material, which prevents them from making progress. Instead, these students typically take a complete break from studying during the summer, which usually results in a loss of previously learned information and a decline in academic performance.
One of the most effective ways to prevent summer learning loss is to attend an academic summer school, where you'll spend a few hours each day engaged in exciting seminars, 1:1 tutorials (for students aged 16+), as well as an enriching timetable of cultural activities.
All academic summer schools will allow you to immerse yourself in one or more subjects of your choice, where you can build on your current knowledge, cover topics that you may find particularly challenging, as well as quiz the minds of some of the best tutors.
Attending a summer school will help you keep a routine, all whilst exploring a new city, making new friends, and experiencing life more independently. You'll have plenty of downtime scheduled into your timetable, so you will still have plenty of opportunities to relax and make the most of your summer holiday.
Set Yourself Apart From The Rest
In today's highly competitive landscape, gaining places at top universities and places of work are getting harder than ever, with over 700,000 UK students having applied for a place at a UK university this year alone.
Unsurprisingly, students are continually looking for new ways to help themselves stand out against the competition and secure their place on their dream university course.
When it comes to applying for a place at a university in the UK, you only have a short personal statement and your predicted grades to help you secure an interview or offer. Therefore, you need to do everything you can to really make that application shine. After all, the admissions advisor is going to have to sift through thousands of applications.
So, what can you do to really help yourself stand out from the crowd?
Often, students attend a summer school as a way to demonstrate their passion for learning and for their chosen subject, with prospective universities looking for students who are committed to learning and can prove that they will dedicate themselves to their course with rigour.
For students who join us for one of our summer courses, they will graduate with an Oxford Summer Courses' certificate and letter of recommendation from their tutor which they can use towards university and job applications.
Focus On One Subject
For students still in secondary school and high school, it can be difficult to find the time to really dive into the subject you're most passionate about and decide if you should pursue it at university and beyond.
One of the greatest things about summer school is that it gives you the opportunity to focus on one subject at a time, allowing you to delve deeper into the topics you are most interested in, and get you inspired about the future.
This can be particularly helpful for students who are looking to demonstrate their interest in their chosen subject for university. If you can show a prospective admissions advisor that you gave up some or all of your summer break to study your subject in more depth, you'll be showcasing your dedication and commitment to both the subject and to your academic profile in general – both of which will make your application glow.
Our summer courses are led by some of the UK's top tutors, with many having studied or taught at the universities of Oxford and Cambridge. As such, when you join us, you'll know for sure that you're learning about your subject from some of the best experts out there, all of whom are highly regarded in their industry and field of work.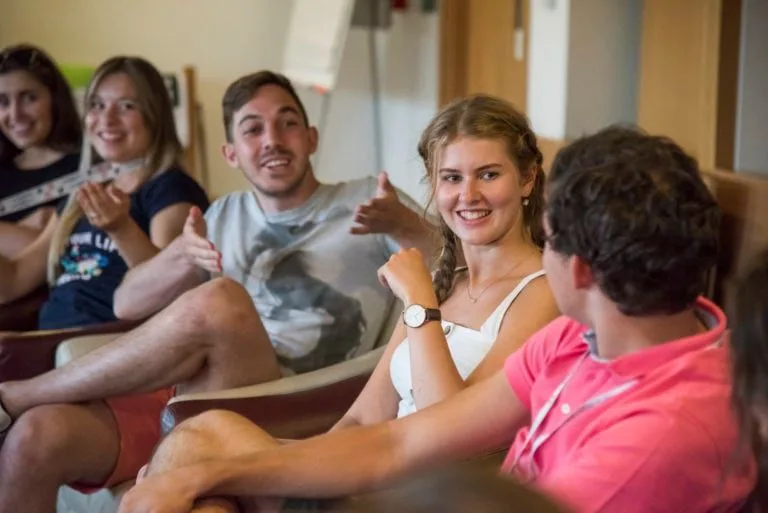 Expand Your Horizons
Joining an international summer school doesn't just mean days filled with academic sessions and self-guided study. They offer far more enriching opportunities, as well as a chance to experience life away from home and possibly, in a different country.
Attending a summer school in another country can hugely expand your horizons, giving you insight into how other students live and study, and decide if you may want to study abroad in the future. You'll have the chance to live independently and away from home, surrounded by new friends and our friendly on-course staff.
As mentioned above, you'll also have the opportunity to focus your study on one subject at a time, so you can experiment with one or more subjects to see which one you may be interested in studying at university and, potentially, pursuing in the long-term as a career. Your tutor will be an industry expert, and can offer great advice and insights about beginning your career.
Beyond the classroom, our dedicated on-course staff will also be available to answer any questions you may have about university life in the city which you're studying in. Many of them are local students in the area, so will have the best knowledge and insights – including everything from the best hidden cafes and green spaces, to helping answer your questions around the UK's university admissions process.
A summer school really is an enriching experience, helping you to explore new cultures and discover the world that's open to you. There are so many more reasons why you should consider applying for summer courses this year, and you can read more about them here.
Want to find out more about our summer courses?
Contact our admissions team today to find out more about the courses we have available this year and how you can submit your application to study with us.
If you are interested in exploring more summer school options beyond Oxford, visit www.summerschools.com for a comprehensive directory of summer courses worldwide.
Summary
Summer schools: popular for students to expand horizons and excel academically. Benefits include knowledge enhancement, skill development, preventing learning loss, standing out in competition, subject focus, and cultural exploration.