Using LinkedIn to Network as a Student
So, you've decided that it is now time to get signed up to LinkedIn, you've followed guides on how to create a perfect profile and you are now ready to start seeing the reward for all your hard work in setting up your profile.
LinkedIn is still one of the most effective tools for students to use to get onto the job market, but if you are reading this blog and aren't too sure where to start with creating a LinkedIn profile, or you don't quite understand the benefits of having one as a student, read our previous blog for our introduction to LinkedIn for students.
How can you make the most out of this platform? There are many features available that most students don't know about. Or, if you do know the features, but are not sure how best to utilise them, in this blog we are going to explore how you can grow your network by increasing the number of views from possible recruiters or other people who can give you a helping hand in making your first steps of progress in your future career. 
As we know, it only takes one opportunity to make your career goals happen, and if there is anything you can do to increase your chances of getting your profile noticed then you should definitely take the opportunity to do so.  
Benefits of networking online for students
It is difficult to list all the different benefits of networking online as a student. But to give you a rough idea of why you should start networking online, here are our top reasons.
Gain a fresh perspective
Building a network can become an excellent way to gain new perspectives and ideas to help you understand where you want to go in your future career. 
For the most part, students that are venturing into their journey through university can find it difficult to grasp the idea of what they want to do in the future - of course, this does not apply to everyone. Some already have decided what they want to do in the future, but fear not - using LinkedIn can still help you gain a better perspective on your ideal career path; learn more about the different roles available, and connect with those in the industry. 
What many people tend to use LinkedIn for is to gain connections with people they may never have met before, but to virtually link with people that may have similar career prospects, or even someone that may be working in a field they may be interested in. 
The reasons for connecting with people are endless; you may want to get to learn more about a particular industry by speaking with people that work in it; you may want to connect with recruiters and employers for more information and advice on job hunting; you may even to use it as a platform to meet and get to know others at your university that you may not have met in-person yet - there's no limit to the reasons why you may want to connect with others.
When you decide to add someone to your network, you may feel uncertain about reaching out to them, because you might think you're bothering someone or you're causing an inconvenience to them - rest assured, this is not the case. Many people enjoy being asked for help - it's flattering and makes them feel useful because you are seeking out help, specifically from that person. 
If you ever find yourself in a situation where you are facing a new challenge or seeking a new direction, calling for help from a former colleague, mentor, friend or teacher, can be both beneficial for yourself and the person you're talking to. 
Gain more knowledge
For those who are new to networking, you may not understand what we mean when we say that you should consider using LinkedIn for students to 'gain  more knowledge.' Especially if you're already at university studying towards your desired subject path - why do you need another platform to help you gain more knowledge? 
Networking on LinkedIn is a great opportunity for students to exchange knowledge, learn about business techniques with those who work in the field, as well as stay up to date with the latest industry developments. 
The opportunity to gather new information is often overlooked as a benefit of networking - it doesn't become an obvious benefit, but it is a great way to progress in a particular career path, or find out more information in an industry in which you may be interested in working in. These insights are profoundly important for your prospective career and could just be the slice of knowledge you need to really shine in your graduate job interviews. 
Get career advice and support
The world of LinkedIn contains millions of members filled with expertise on their industry - and they are all just at the end of your fingertips. 
Gaining advice from an experienced peer is an important benefit of networking. When you graduate from university, chances are you're not going to know how or where to start with your graduate job search - unless your university has already put you in touch with a great alumni network. 
Instead, seeking advice early on from others who have been through the same stages as you means you can be best prepared on how to job hunt, interview, and even excel in your first few weeks at a new job.
When using LinkedIn as a student, you could discuss common challenges and opportunities - doors can open for you, and you could even find yourself networking with people that can put you in touch with the recruiters for your dream graduate role.
Build confidence 
When it comes to networking, the first thought many students initially have is the fear of reaching out to people they don't know or people they may have just met once. But by continually putting yourself out there and meeting new people, you're effectively putting yourself outside your comfort zone and building invaluable social skills, as well as self-confidence. 
Gaining these skills can not only benefit you in a networking environment but in the world of work too. The more you network, the more you'll learn and grow into how to make long-lasting connections.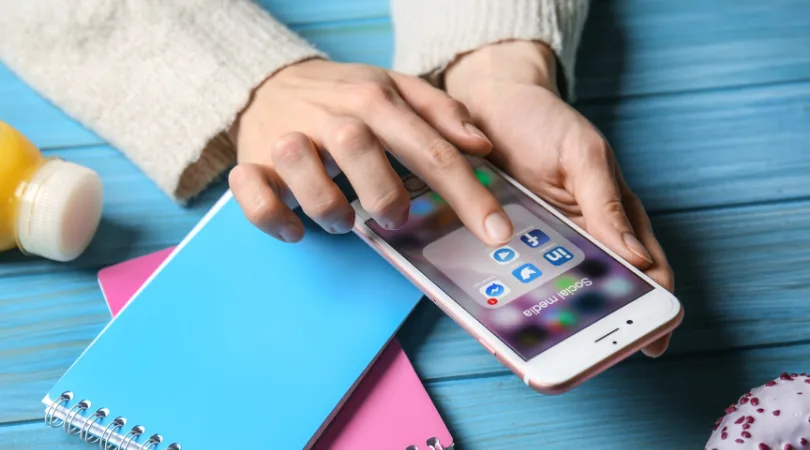 How to Network on LinkedIn
Now you have the fundamentals of what benefits you could experience when you start networking, how do you use LinkedIn as a student to your advantage?
In the next section of this article, we will explore the different ways in which you can strengthen your profile, so you can start experiencing the benefits of LinkedIn - helping you achieve your career goals as well as laying down the foundations for the future world of work.
Start by strengthening your LinkedIn profile
It goes without saying that if you haven't done so already to set up a LinkedIn profile. The only way you can start personalising your feed, network and finding job opportunities is by creating a profile.
Start building your profile by adding your current achievements, education milestones and any jobs you may have done (even if it is a part-time job or volunteering - any experience is better than nothing). 
Once your profile has been set up and the progression bar for completing your profile is at 100% (check the top of your profile), you can now start to enjoy the full features that LinkedIn has to offer. 
There are so many different features on LinkedIn that you may not know about and here are a few to start thinking about. Consider this, there are "almost 740 million members" (Osman, 2021) on LinkedIn - how are you going to make your profile stand out from them? Completing the basics will not be enough to get people to look at your profile. And this can compromise a possible job opportunity. 
Take this as an opportunity to showcase what makes you stand out from the rest. Your LinkedIn profile is your own and you can do anything you want to highlight all of your best work, skills and experience. 
To highlight all of your best work, LinkedIn offers a section on your profile to feature examples of your achievements and other work. Here, you can add any original work you may have done and achieved a high grade in, or just anything that you are proud of showcasing. This doesn't need to be school-related, if you have done any extracurricular activities such as attending a summer course, then you can upload any work you have done during that course. This will show to anyone looking at your profile that you are a hard working individual and gives them an idea of the quality of work you have to offer. 
Further to this, you can add skills and endorsements as well as get recommendations from your networking contacts. 
Let's start by explaining what skills and endorsements are. This section is invaluable and simple to do; this is where you can add any skills which are in a keyword format and you can add onto your profile. For example, you could mention that you are hard-working, organised, a team player - all of these skills are what employers are looking for. Think about all the skills you have shown during your time at school, college, university and even the workplace. 
Now onto Recommendations. This may be harder to get on your profile however, if you can get your tutor, current or past employers to write you a recommendation on LinkedIn, then this will strengthen your profile. It gives an employer a good idea of how you work, making sure that you are who you say you are. Not many students think about this section of their LinkedIn profile, so if you haven't already, start thinking about who you could ask to give you a recommendation -the more you have, the better. 
Make use of LinkedIn Groups
For beginners, LinkedIn can be quite an overwhelming platform to try and grasp at first.  There are many features; communities, businesses and people on there which can make it difficult to navigate around. Where do you start? Who should you follow? And how can you stay up to date within the field you're interested in? 
LinkedIn groups can become the best way to network with people that share similar interests to you. They are trusted communities, where professionals with a shared interest can ask questions, share insights and build meaningful connections with one another. 
Once you have been accepted into a group you'll notice group conversations will start to appear on your news feeds. We always recommend if you can participate in them, always do - you never know who you might end up speaking with! 
However, not only do group conversations appear on your news feed, but they also help personalise your feed to include relevant content about things that interest you. 
As a student, groups are a great way to network with other professionals that are interested in the same topic, same industry or in an organisation you want to work in. 
How do you find LinkedIn groups? 
To start finding groups that may be of interest, use the top search bar and type in a topic or keywords which relate to the industry you are interested in - for example, if you are interested in creative writing, search creative writing into the search bar. Once you start typing into that bar you'll see what you want to search in different categories such as, 'creative writing in jobs'. You'll want to click on 'creative writing in groups'. 
Once you search, you'll see a variety of groups that have the words 'creative writing' in the title. It is more than likely that you'll see thousands of different groups that talk about creative writing - it is up to you to decide on which group you want to join. Read through what the group is about and whether it contains the content you want to see. Don't forget that when you join a group, you can leave at any point if it doesn't help you in the way that you may have thought. 
If you are still wondering how to begin searching for groups to join, we would recommend starting by joining student groups or alumni of your school/university. By joining an alumni group you can start to reconnect with your previous peers. Have a look at what they've been up to, you never know, they could help direct you towards your dream career path or even give you advice on how they managed to get into the field you may be interested in as well.  
Don't forget that the whole objective of LinkedIn is to make you more productive and successful. It is a tool for you to utilise and find the best opportunities - the power of networking is literally in the palm of your hand. It is also a great place to get great content that will help you learn, grow, and find your way around the industries you are interested in. There are hundreds, if not thousands of contacts of inspiring people you can follow such as Richard Brandson or Bill Gates, who dispense advice on how to become successful. Or if that doesn't feed your curiosity, there are groups as we have mentioned earlier that can provide a different perspective for you. Again, once you start following a page or a specific person, you'll get regular updates from them on your feed - this will help create a more engaging platform for you.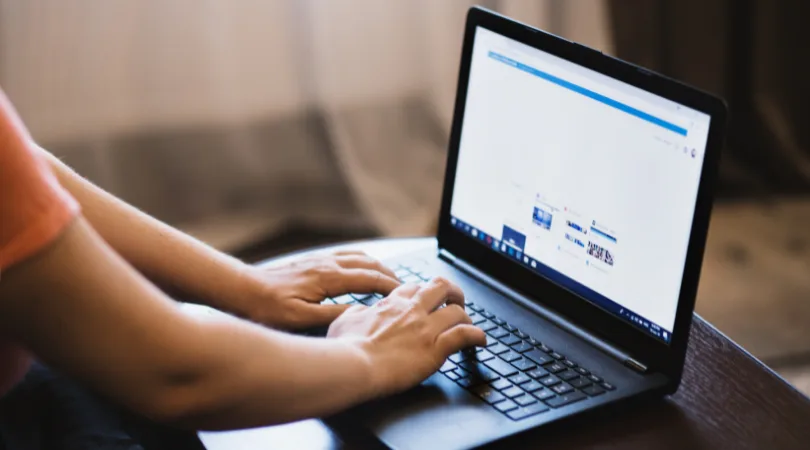 Build your digital footprint
Having nearly everything moved onto the virtual world, it goes without saying that everything that you do online will contribute to your digital footprint, which essentially makes up your personal brand. 
Should you be worried about your digital footprint?
Yes, you may never have considered it before, but your digital footprint is more important than you think. In the digital age that we live in, most employers have admitted that they look up potential candidates before considering hiring them. Places they tend to look at are social media accounts, mainly on professional platforms like LinkedIn. 
It's worth noting that many companies have mentioned on countless occasions that they have decided not to hire someone based on what they found online. You want to be able to give yourself the best fighting chance to successfully secure the role you are applying for. 
Some things to steer clear of include: stay away from anything that reference drugs and alcohol; don't bad mouth other people; look out for poor communications skill and any other negative behaviours - if you are planning to use LinkedIn, you should  definitely avoid all of the things listed above on a professional network - you can never be too sure who is looking at your profile. 
Now the serious stuff is out the way, it's good to mention that many companies do decide to hire candidates based on their positive digital footprint. 
You want your digital platform to showcase that you have a strong professional image. If you have spent time building your LinkedIn profile to include things that interest you, companies might be impressed by your personality and will be able to  see that you suit their company culture. Showing that you are a well-rounded candidate, as well as having great communication skills and the many more positive attributes you could bring to the company can all offer you a competitive edge over other candidates. 
Now that we have mentioned the reason why creating a strong/positive digital footprint is so important, we want you to think about how to incorporate what we have mentioned into your own LinkedIn profile. 
We've touched briefly about your news feed and how you can start to personalise it by following and adding things that interest you, but your news feed can also help you develop your personal brand too. It provides you with articles, advice, insights from other professionals, and we want you to use it because it will help develop your knowledge. It can create an invaluable professional network, and we would recommend you find as many opportunities to contribute to conversations, give feedback and advice - only when people are asking for it. 
As students using this platform for the first time, you could provide interesting articles, quotes and data relevant to your field of interest; share your insight by writing thought-provoking posts that you can share with your network. This way of thinking will help you build a strong network. Not only will it impress potential employers when they look at your online presence, it will help build your professional network, as people will want to connect with you because you are bringing value to them by posting interesting news and facts. 
Ultimately, as with any social media platform, the more time you spend exploring, posting, and networking with others online, the more you can hope to benefit from LinkedIn. 
As mentioned above, having a professional footprint in the digital sphere is incredibly important in the 21st Century, and you should start as early-on as possible to give you enough time to build a comprehensive, well-used profile and network of contacts.
Read our other articles for more student advice
Are you looking to improve your learning? Or maybe you want more information on how to network as a student? For further advice and helpful tips on how you can make the most out of your learning, take a look at our other educational blog posts.
With articles about how to start networking successfully, and others providing top tips on how to best prepare for university, you are bound to find something that can best ensure your future successes. 
Summary
Learn how to use LinkedIn as a student and get a head-start on your professional networking for the future.