What Types of Engineering are There?
As a field of study, engineering is an incredibly compelling and yet broad subject. You may never have noticed it before, but engineering impacts every single aspect of our daily lives. From the roads we drive to school on, to the complex medical tools and technologies that can save the lives of the most vulnerable - we have much to thank the different disciplines of engineering. 
But when it comes to thinking about what pathway you want your future studies and career to take, this can make it difficult to narrow down which area of engineering you may want to pursue. 
With so many different types of engineering available to study, it can be really difficult to decide which discipline you want to pursue at university; should you study a more generalised type of engineering that covers an array of industries? Or should you focus on a particular speciality, giving you more niche subject knowledge to approach prospective graduate programmes with. 
Explore the different types of engineering available below to help you decide which course will be best for you. We've selected a handful of the most popular fields of study - but all incredibly interesting and rewarding as fields of engineering. 
Different types of engineering
As a subject, engineering is extensive; there are so many different types of engineering to choose from to study and train in. 
We've compiled some of the most popular disciplines below - read them through to explore the different pathways your future career could take you.
Aerospace engineering
First on our list of different types of engineering is aerospace engineering. As the name suggests, this branch of engineering is mainly concerned with the development and safety of different aircrafts, but is also responsible for a number of other 'aerial' matters, including producing the equipment that enables us to predict weather forecasts as well as enabling us to have mobile phone and television signals.
If that wasn't interesting enough, aerospace engineering is also responsible for making space flight possible. Pursue this type of engineering at university and you could find yourself designing and building spacecraft, and helping scientists explore the deep conditions of space. 
Is aerospace engineering right for me?
You may want to specialise in aerospace engineering if…
You're a thrill-seeker with a passion for flying machines and the mechanics of air travel; and you're keen to find new ways of improving their safety and efficiency.
You're fascinated by space and other technologies that seem 'out of this world;' you have a desire to learn more about the unknown.
You have a desire to find answers to things which haven't yet been explored or seem inconceivable; like travelling distances further than have ever been explored in space before.
You're interested in working with computer simulations and tests; seeing how different aircraft machinery performs under extreme conditions.
You have a growth mindset; a desire to improve our digital technologies for improved weather forecasting, mobile phone and television signal.
Biomedical engineering
Famed by Forbes as being "The High-Paying, Low-Stress STEM Job You Probably Haven't Considered," biomedical engineering is a multidisciplinary STEM field of engineering that combines biology and engineering principles to improve medicine and healthcare. 
As a discipline, biomedical engineering has increased in demand faster than any of the other types of engineering on our list. This is down to society's general shift towards using machinery to improve accuracy, efficiency and success, with this shift also growing in the medical world too. So far, biomedical engineering has contributed to the development of revolutionary and life-saving concepts such as: artificial organs, advanced prosthetics, dialysis machines, and more. 
With its focus firmly planted in the world of healthcare, this type of engineering is a very broad one, with many different areas of focus you could find yourself training in, including:
Biomedical electronics
Biomaterials
Bionanotechnology
Cellular, tissue and genetic engineering
Drug and pharmaceutical development
Medical imaging
Prosthetics
Is biomedical engineering right for me?
You may want to specialise in biomedical engineering if…
You have a passion for helping people; and want to be at the forefront of development and creation of new technologies that can benefit their lives.
You have an interest in biology and/or medicine; and want to combine this with your love of engineering to develop life-saving technologies.
You enjoy working across laboratories and clinical settings; working as part of a team to improve the welfare and lives of others.
Chemical engineering
Building the processes that power the modern world; chemical engineering is an extremely powerful branch of engineering that keeps our society moving forward each and every day.
At its most basic level, chemical engineering is the science of being able to convert one thing to another. But scale this up to fuel our modern demands and chemical engineering is responsible for a vast range of essential processes that ensure our survival; from sourcing oil and natural gas to developing electronic devices and materials that build furniture for our homes - chemical engineering really does play a huge part in helping make the world go round.
As you may have suspected, chemical engineering is one of the more challenging subjects and definitely considered amongst some of the hardest degrees in the UK. However, it's also an incredibly rewarding type of engineering, which will take you from classroom to real industry equipped with a vast array of skills in science, mathematics and engineering. 
Is chemical engineering right for me?
You may want to specialise in chemical engineering if…
You're an analytical thinker; you love to experiment, analyse and develop new processes and materials.
You have a passion for chemistry and other sciences; and are looking to combine this passion with a career in engineering. 
You love laboratory work; and see yourself pursuing a career in this environment in the future.
You're struggling to choose between two subjects; and are looking for a type of engineering that combines an additional industry.
You're intrigued by processes; and seek to understand the processes that produce everyday items in our lives.
Civil engineering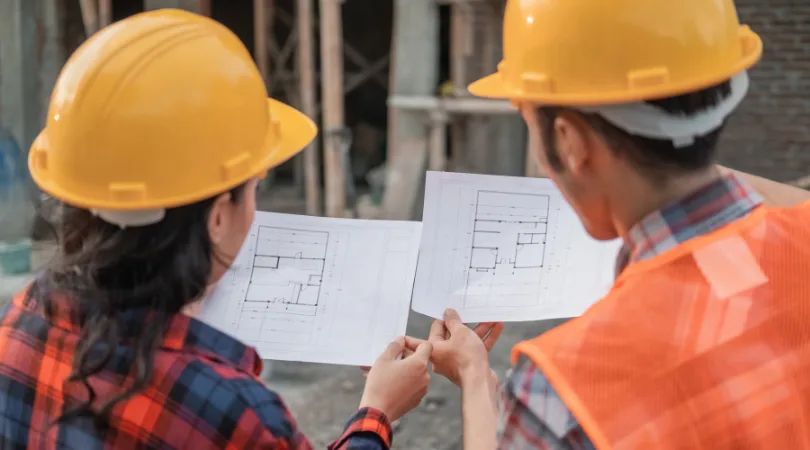 Civil engineering is a type of engineering that deals with the design, construction and maintenance of our physically-built environment, including public works like roads, canals and sewage systems, as well as buildings such as schools, offices, airports and more. In short, civil engineering is concerned with the construction of things we use in everyday life that would be very hard to live without.
As a discipline, civil engineering is still very broad on its own and so is typically broken down into a number of sub-types, including; coastal engineering, earthquake engineering, structural engineering, transportation engineering, site development and planning engineering, and many more. 
Is civil engineering right for me?
You may want to specialise in civil engineering if…
You love the practical applications of science; seeing how we can use it to design and build things that can improve our everyday lives.
You're interested in natural sciences; and have an interest in seeing how we can combine modern engineering developments with our natural resources to build a more convenient but sustainable planet for generations to come.
You enjoy working on computers; and have a desire to develop your design skills, particularly with the use of computer-aided design (CAD).
Electrical engineering
Dating back to the late 19th Century, electrical engineering is actually one of the newer branches of engineering. As you may have guessed, it's centred around the technology of electricity, with electrical engineers working on a wide range of electrical devices, components and systems; from the smallest of microchips to vast generators that can power electricity for whole cities.
As another of the broader types of engineering, electrical engineering can be divided into a range of different sub-disciplines, including; computer engineering, telecommunications, signal processing, optics, photonics, and more. Many of these branches do tend to overlap with others, spanning a huge number of specialisations too - from hardware engineering to waves, nanotechnologies and electrochemistry. 
Is electrical engineering right for me?
You may want to specialise in electrical engineering if…
You want to be at the forefront of development; and help power the next phase of any technological breakthroughs.
You want to improve current technology; with ideas on how to improve our electrical systems to benefit mankind.
You're interested in electronics; and want to understand how different devices and systems work. 
You enjoy working on computers; and have a desire to develop your design skills, particularly with the use of computer-aided design (CAD).
Mechanical engineering
One of the most diverse and versatile engineering fields, mechanical engineering is the study of objects, machinery and systems in motion. It touches virtually every aspect of our modern world; from the tiniest nanotechnology to cars, commercial vehicles, and even buildings - mechanical engineering is responsible for the design and development of most things that build the world around us.
Combining science, mathematics and computing, mechanical engineering is the study of machinery, mainly - how to design, manufacture and operate it in a way that maintains it for long-term use. Mechanical engineers play a key role in taking a product from an idea to the marketplace, determining the forces and environment needed for a product and its parts to thrive in; and deciding on the best manufacturing approach to maintain durability and ensure it works without failure.
The breadth of the mechanical engineering discipline means there are a variety of career options available to graduate students - automotive, robotics, computer engineering, energy conversion and biotechnology to name just a few. Regardless of the path you may envision for your career, studying mechanical engineering will equip you with a vast set of creative thinking and analytical skills to help achieve design goals across a whole array of sectors.
Is mechanical engineering right for me?
You may want to specialise in mechanical engineering if…
You have an interest in a particular field of mechanics; from automotive to biotechnology, this type of engineering is great for specialising in a particular field of interest.
You're a creative person; always interested in coming up with new and innovative designs to improve current products and systems.
You love working as part of a team; sharing skills and knowledge with one another to test, develop and improve mechanical technologies. 
You are still undecided about which industry you want to work in; mechanical engineering is a very broad discipline, equipping you with a vast array of transferable skills.
You enjoy working on computers; and have a desire to develop your design skills, particularly with the use of computer-aided design (CAD).
Sustainable engineering
All life on Earth depends on the natural environment around us - water, food, minerals - these elements ensure our survival in the modern world. But with a finite number of resources available, and over seven billion people on Earth to care for, measures need to be taken to ensure the world can continue to provide for us and for future generations to come.
In its most simplest form, sustainable engineering confronts this issue, designing and operating daily systems in such a way that the energy and resources they use are sustainable - that is, they are used at a rate that doesn't compromise our natural environment. 
From food production and improving transportation links, to ensuring water supplies and a reduction in pollution, sustainable engineering focuses on a vast range of essential matters that ensure we can continue to live sustainably. 
For a detailed introduction to Sustainable Engineering, please read our article: What is Sustainable Engineering?
Is sustainable engineering right for me?
You may want to specialise in sustainable engineering if…
You are passionate about sustainability; and want to be at the forefront of change to reverse climate change and improve the health of our planet for years to come.
You have an innate desire to help others; and want to improve the very processes that many of us take for granted on a daily basis.
You want to apply your love for environmental science with design and development; combining environmental science with the principles of engineering, this is a great subject for students torn between the two.
You envision a career on the ground; sustainable engineers typically have to travel as part of their role, visiting the very sites that they hope to improve.
Browse our collection of Tech, Engineering and Mathematics summer courses
As we've established, the field of engineering is a vast but deeply interesting one, with each and every discipline playing an important role in benefitting and improving processes and systems in our everyday lives. 
If you're interested in finding out more about the different types of engineering we've discussed, then why not consider attending one of our summer courses here in the UK?
With a number of Tech, Engineering and Mathematics courses available in both Oxford and Cambridge, they're the perfect destination for academically-curious minds looking to explore their future pathways. 
You'll learn fast in small class sizes, surrounded by other driven students and taught by some of the most experienced academic tutors in British education. We'll even show you what life at a top UK university is like, using the famous tutorial style of teaching in our classes to help you gain a competitive academic edge. And when you're not in class, we have an exciting socio-cultural timetable to immerse you into student culture at two of the world's leading universities. 
Are you ready to be inspired?
Browse the courses we have available for next summer, or contact our admissions team to speak with an admissions advisor.
Summary
Discover the different types of engineering and what their study involves - giving you more clarity over what to specialise in for the future.