8 Things to Consider When Choosing a University
Choosing a university is one of the most important decisions you'll make during your years in education. But unfortunately for many, this also means it's often one of the most difficult too. 
There are thousands of universities in the world, with many overlapping with variations of the course specifics that interest you. Finding one that meets your every want and need can seem like an overwhelming task, especially if you have a very niche criteria for what you may be looking for.
Having been through the process ourselves, we've written a handy checklist on what you should consider when choosing a university. Below you'll find our 8 most important criteria to check when choosing a university. Start your research early enough to factor them all in, and you'll be well on your way to finding a university that's right for you. 
How to Choose a University: 8 Things to Consider
When it comes to choosing a university, there can be so many important factors to think about. From finding a location that's convenient for your travel needs, to having somewhere that offers state-of-the-art facilities and quality for your course - there can be so many different aspects to think about. 
Consider each of the 8 points below so you can focus your research on choosing a university and course that's right for you. 
1. Location
One of the biggest deciding factors when choosing a university is where you want to study. Where in the world would you like to spend your university years? Do you want to stay in the UK? Or even look at the possibility of studying abroad?
Do you want a busy, cultural student city, with lots of entertainment and social activities for you and your new friends to spend your free time? Or would you prefer somewhere quieter and slightly more remote, perhaps near the countryside or even the sea? 
Consider how far away from home you would like to be when you go to university. If you'd like to see your family and friends regularly, then you may want to consider universities that are in your hometown, in a nearby city, or at least have easy transport links. On the other hand, if you are itching to get away and explore a new city or culture, why not consider somewhere further away or even in another country?
These are all important questions you need to ask yourself at the beginning of your research, as they'll guide all further decision-making as you narrow down your options. You'll be spending at least three - if not, more - years at university. It'll become the place that you call 'home.' So, it's really important that you carefully consider where you might want to live during this exciting period of your life. 
Start to think about the location that you think you would feel most comfortable in and then start to narrow down your university options from there, depending on the subject options they have available. 
Picking a location that best reflects your personality will mean you'll feel far more comfortable exploring your new surroundings and making the most of everything it has to offer. 
2. Course content
Once you've narrowed down your options on where you may want to study, you then want to make sure that the university offers the subject and course that interests you. After all, it's no good choosing a university in your dream student city if they don't offer the subject or course you're interested in pursuing.
It's not uncommon for course content to vary across universities, so it's important to research each university and its course guide in as much detail as possible. Check that it offers the modules that interest you, including any options to specialise in the areas which you may want to focus on for the future.
Not sure what specific modules you may be interested in studying yet? Choose a course that gives you the freedom to choose and experiment with different modules during your course to help you figure out what your areas of interest are. 
Check your potential universities prospectuses thoroughly, ensuring that they offer the modules that are, or that you think, could be of interest to you. These are your blueprints to help narrow down your course choices and help you start thinking about your future. The more you can find an interest in a particular course at a particular university, the easier it will be to decide where you may want to study.
3. Specialist Status
Another important consideration to think about when choosing a university course is whether you want to choose a university that is specialist or recognised in your area of interest. 
Choosing a university that is recognised as 'specialist' for your subject can have three main benefits:
These universities are often leaders in research, with state-of-the-art facilities available for student-use;
Prospective employers will recognise that you obtained a university education from one of the leading institutions for your area of study; and, 
There are often more scholarships and bursaries available to students that pursue that particular course - potentially giving you more financial help.
Most universities are more specialist or considered to perform better in at least one academic field. For example, Loughborough University is famed for its sporting excellence, while the University of East Anglia is often recognised as one of the leading universities to offer Creative Writing and Theatrical courses.
Meanwhile, many others, including the University of Oxford, is much more diverse, ranked among the world's best universities for over 40 subjects, including Classics, Ancient History, and English Literature.
Often, university league tables can offer great guidance on which universities are best for each subject. But you should look to other sources for research where possible, including student forum pages, your school's guidance counsellor, and university prospectuses and open days. 
Look for university courses that match your academic abilities, and then use these courses to help you start looking for the universities on the list that may be recognised for your particular subject. It'll ensure that you apply to the very best university for your subject, and for teaching students at your ability.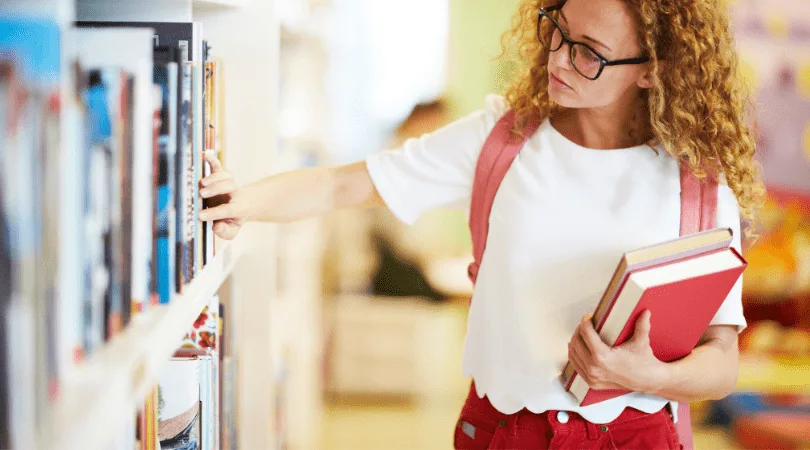 4. Societies and clubs
Moving away from the academic side of university life, during your initial research, it's also important to look at which universities support socialising and the uptake of extracurricular activities. 
As a student, it's important to have a healthy work-life balance and take part in regular recreational activities to alleviate any stress that may come with your academic studies. You'll probably have a few free evenings each week with which you may want to spend socialising with other students, or taking part in a club sport.
If you already have an established hobby, sport or interest that you wish to continue during your time at university, make sure that your prospective institution supports that. Alternatively, if you're hoping to take up a new pastime, take a look at the lists of societies and clubs on offer to see if there's one that piques your interest. 
Commonly, these will be available to browse on the university's website or in their prospectus. Many also now have social media pages too where you can take a look at what the society does during the academic year. 
Even if you can't see a society for your particular activity, you could reach out to the admissions office to ask about the possibility of starting a new club or society. Often, universities are quite open to the idea of students opening new societies, especially if it's one that has had a lot of requests. You could find yourself taking charge and becoming the president and founder of your very own club! 
5. Student support
As exciting a prospect as university life can be, for some, it can also be quite a challenging time. Moving away from home, facing proper independence, and becoming financially responsible for yourself are all major lifestyle changes that come with going to university. And some which some students can struggle with adjusting to. 
Whether you end up requiring it or not, it's always important to be aware of the type of support that is available to you as a student. Take a look at each university's student support pages, including what the students' union provides in terms of mental health and even financial support. And make sure that it seems adequate enough that if you were to use it, you know it would help you.
This is particularly important for anyone that may be living with a disability, pre-existing mental health condition, or any other additional needs; you want to ensure that the right support will be in place for you, should you need it when you go off to university. 
For international students, also remember to research what measures the university puts in place to help you integrate with the student body. Many students underestimate how daunting it can be to move to a completely different country, especially one where your native language is different to the one spoken there. Fortunately, most universities in the UK now offer a great deal of support and opportunity for students to familiarise themselves with their new surroundings and course mates, helping them to settle in with ease.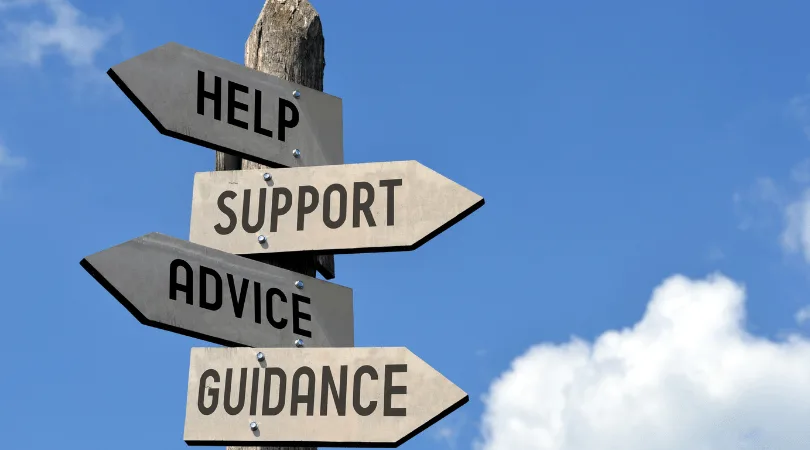 6. Cost
Another major contributing factor to your university decision-making revolves around the cost. University can be a pretty expensive investment in your future, so it's important you have the funds in place to help you get through your undergraduate years. 
In England, most universities charge the same tuition fees across the country for its home citizens, usually around £9,250 per academic year [updated: June 2021]. However, these can vary across different countries within the UK, and often change substantially when you look at studying abroad. 
But beyond the academic fees, there are also lots of other costs associated with student living. For example, how expensive rent is in different student cities, or how much you will need to travel and the costs which are associated with that.
If your parents are able to and want to support you through the cost of university, it's also important to involve them in the decision-making process from here, so you can choose options based on what your expected income will be. Often, the financial support you can secure from the UK government for your tuition will be impacted by their income. Therefore, it's important for you to know that if you need their help, whether they can financially support you or not. If not, you'll need to consider other options, such as getting a part time job during your studies. 
Don't forget to account some finances for your extracurricular experiences too. It can be easy to calculate the cost of living and tuition, without much consideration for all the other things that come with student living. Your university years will offer so much opportunity for you to experiment with new hobbies and interests, and join a whole range of different societies. Make sure you set aside a small sum of money to allow you to enjoy yourself each week, or you could be faced with a surprising but additional cost when you arrive as an undergraduate. 
Student Finance England can offer lots of helpful advice and support regarding your tuition fees and cost of living. Visit their website for further information.
7. Sustainability
With the increasing need for sustainability and reducing carbon emissions, universities are putting in additional measures and resources dedicated to tackling climate change and becoming a greener institution. 
If a prospective university's sustainability measures are of importance to you, then be sure to consider their environmental pledges as part of your ongoing research. 
Most universities will have a page on their website or in their prospectus dedicated to their sustainability measures, which will be available to view with a quick online search. Keep an eye out for their policies on reducing carbon emissions, plastic use, and future community projects - so you can be sure you're choosing a university that aligns with your values on reversing climate change.
8. Previous and current student experiences
Finally, another important factor to consider when choosing what university to attend is what other students have to say about their experiences. 
It can be quite a daunting experience to apply to a university having never studied there or used the facilities before. Therefore, it's important to garner as much information as possible before applying to ensure you're making the right decision. And what better way to find out about what you can expect than hearing about experiences from the very people that have previously or are currently studying there?
Hearing about other students' experiences can be greatly reassuring that you are making the right decision, or may even just give you the piece of information you need to help you make your final decision on where you may want to study.
Look online at student forums, review pages, student blogs, Vlogs, and even the university's social media pages to read reviews about student experiences. Even better, if you can, then attending university open days is probably the best opportunity you'll have to speak to current students about their experiences and get all your burning questions answered.
Ready to apply for Oxford Summer Courses?
For a once in a lifetime experience, join us for summer 2023 where you can discover over 40 academic subjects taught by expert tutors. You'll also meet other like-minded individuals from around the world and make friends for life! Apply today and choose from 3 stunning locations; Oxford, Cambridge and London.
Summary
Choosing a university is difficult but important. Consider location, course content, specialist status, societies, student support, cost, sustainability, and student experiences. Start early and find the right fit.