60 Free Things to Do During Lockdown
Running out of things to do during quarantine? We've created a list of 60 free things that will help to keep you occupied.
1. Read a book
Got something on your bookshelf that you've been itching to read for ages? Now you've got the time to pick it up and read!
If you don't have any new books to dive into right now, there are some great free reads on the Kindle app which you can download and read straight away. Alternatively, you could always pick up one of your old favourites and re-read it.
2. Try a fitness challenge
There's never been a better time to start focusing on your fitness and trying a new challenge. There's plenty to get involved with, such as; Run 5, Donate 5, Nominate 5; 30 Day Yoga Challenge; 30 Day Plank Challenge, and so many more. 
3. Find new walks
If you are allowed out each day to stretch your legs, then now is the perfect time to start looking for new walks around your area. Try looking on Google Maps for nearby green spaces and windy roads that you and your family can explore together.
4. Declutter your room
Take the time to breathe some fresh air into your room and sort through your possessions.
 You can create a designated box or bag full of things which you are going to donate to charity, so you know that your possessions will be put to good use. It may even be a chance to make yourself some extra pennies by selling your unwanted items online.
5. Bake
Make yourself a sweet treat and try baking your favourite goodies. Or, try baking something new! There's plenty of free sweet and savoury recipes online, many of which have great substitutes for if you're missing any items in your cupboards!
6. Blast your favourite album
If you have an hour or so to spare, plug in your headphones and literally 'get lost in the music.' Reignite your love for a golden oldie with their essential hits, or perhaps you could try listening to a new artist?
7. Play a board game
That's right. It's time to dust off the cobwebs and play a good ol' fashioned board game with your family. 
Not got a board game at home? Try these 40 games you can play with a single pack of cards.
8. Catch up on your TV
Been waiting to binge on a new TV series? Now you have the time to stream the entire thing in one sitting!
9. Take a virtual theatre trip
Missing the theatre? Lots of companies such as The National Theatre, The Globe and Andrew Lloyd Webber's 'The Show Must Go On' are streaming some of their most popular productions for free online. But be quick, most of them are only available for a limited time only!
10. Wardrobe refresh
Take the time to sort through your wardrobe and donate or sell any of the clothes you no longer wear. The rule is, if you haven't worn it in 3 months, then you probably won't again, so take some time to clear some space and declutter your closet!
11. Watch a film
Dive through your DVD collection and pull out a classic. If your family isn't happy with your choice, throw each of their suggestions into a hat and pull out a new one to watch each time - that way you should be able to cut a few arguments.
12. Learn a new skill
Ever wanted to learn how to sew? Or how to do calligraphy? There's plenty of free 'how-to' video series on YouTube and other websites that will help you learn a new skill!
13. Plan a holiday
You may not be able to travel right now, but it doesn't mean you can't plan your dream holiday for when this is all over. 
Why not start by brainstorming some ideas with your friends (over video call) or family on where you want to go next? Add them all to Pinterest and create your dreamy mood board.
14. Start blogging
Always wanted to write about a passion? Take your free time and start blogging.
It's simple to do and with websites such as WordPress and Wix having lots of user-friendly and free templates, it's super easy to set-up and start!
15. Learn a new language
There's never been a better time to focus in and learn a new language. Apps like Duolingo are free and easy to use, and test you with fun trivia that keep the learning process fun.
16. Host a virtual pub quiz
You can't meet your friends and enjoy a quiz, but you can set one up at home. Apps like Houseparty offer lots of great trivia that you can play with friends over video call. Or, you can get creative and create your own and deliver over Skype or Zoom. The options are endless!
17. Write a novel
Similar to blogging, if you've ever had the idea to write a novel, then now is the time to put the pen to paper (or fingers to keyboard). Even if you have a loose idea of a character or a setting, sit down and start writing. Open up your imagination and get creative!
Need a helping hand? For more tips on how to start creative writing, check out our blog here.
18. Enjoy a virtual gig
So many singers and bands are playing live gigs on their Instagram feeds for their fans, including Snow Patrol, James Bay and Coldplay. 
Take a look to see if your favourite musician has done one. If not, put on your favourite band-tee, log into YouTube, pull up an old recording of a live concert and rock out at home! 
19. Visit your favourite city (virtually) 
If you had plans to go travelling, or are just feeling curious, you can take yourself on a (virtual) tour of a city. Google Maps street view will give you a first-hand view from the kerbside of all the city's best monuments. 
Sounds silly, but at least you have a rough idea of what you can see when you next visit that place!
20. Cook something new
Work on your cooking skills during lockdown and experiment with new recipes. Trust us, it'll really help when you go off to college/university. 
Can't find your ingredients in store? Get experimental at home with what's in your cupboards and refrigerator. You never know what creations you might end up with!
21. Learn something new (or some fun facts)
That's right, don't forget you can learn a new fun fact each day with our Instagram!
Whether you want to learn about why giraffes have black tongues, where the biggest pyramid in the world is, or how many chickens there are on the planet, we have a new weird and wonderful fact each day to share with you! Just look out for our #LearnSomethingNew posts.
22. Gardening
If you have a garden and are able to get out to it, then now could be the perfect time to start working on your gardening skills. 
Whether you're mowing the lawn for your parents, doing a spot of weeding, or even making your own vegetable garden, there's plenty to do - plus it's a chance to enjoy some fresh air!
23. Call a long-distance friend/family member
Don't forget to check in on your friends and family that you're not in the house with. It's important to keep in contact with everyone and make sure they're feeling okay. It's certainly a strange time, and everyone appreciates an unexpected phone call from a loved one.
24. Meditate
If you're feeling tired, stressed or anxious - or simply just want to zen out - take some time to relax with some meditation. Mental health services such as Headspace are offering free meditation guides, while YouTube have a long list of video playlists you can subscribe to for free.
25. Learn Origami
Get crafting with what's laying around the house and try turning your hand to origami. Make yourself a decoration for your room, fold some napkins to spruce up dinner time, or make a little something to post through your neighbour's letterbox and make them smile. 
26. Start journaling 
Journaling is a great way to switch off from everything that's going on in the world and focus on your thoughts. 
Take half an hour out of your day to put your pen to paper and scribble down any thoughts that come to your mind. It's a great way to deal with anything else that's going on in your head, and allows you to 'zone out' for a little while. For creative writers, it's also a great way to help open up your imagination and get your ideas flowing.
27. Chill with your pets
Your pets probably miss you when you're at school, university or work. Spend some quality time with them - playing, cuddling, walking, feeding them treats - they'll be happy to have your company! 
28. Play Sudoku
If you want to keep your brain active, try challenging yourself to some Sudoku. This website has hundreds of free ones to choose from, and start at all levels and abilities!
29. Video Games
Okay, we shouldn't be advocating that you sit on your favourite games console. But, if you have the time, why not spend an hour or so indulging in something you love? 
If you don't have a games console, there's plenty of free games apps and websites with free online games to play and choose from.
30. Plan the future
If you're heading off to university in the next year, or starting on your A-Level journey, why not start planning ahead so you're prepared for when you do go?
If you're starting university, you could start making a 'what to buy' list, or start some secondary reading around your subject. Alternatively, if you're starting sixth form, you can also start doing some secondary reading, as well as taking the time to check you have the correct stationary, uniform and are aware of the transport links.
You could even start planning your longer term goals if possible - the opportunities are endless!
31. Write a song
If you've ever wanted to try and write a hit, then now is the time.
Whether you have a melody in your mind, some lyrics you keep singing over, or just a beat - now is the time to start! Just bear in mind the neighbours…
32. Art
If you enjoy drawing and painting and never had the time to do it, then now is the time to get them complete!
If you are just starting out, there are plenty of free art tutorials on YouTube - you can become a pro at home!
33. Practice a musical instrument
Got a musical instrument lying about at home? Don't forget to pick it up and practice each day - it's the only way you'll be able to master your skill!
If you're looking for some free lessons, try YouTube, or even Instagram - as lots of musicians are doing Instagram Live tutorials with their instruments!
34. Up-cycle
Want to turn your old denim jeans into a stylish pair of shorts? Or applique some fabric onto an old cushion? Now is the time to look around your room/house and see what you can up-cycle with what you have - it's amazing what a fresh lick of paint can even do to furniture!
35. Photography
Always wanted to try your hand at photography? If you have a camera or a great phone camera lens, then you can start now!
Take your daily exercise as a challenge to capture some beautiful scenes of nature on your phone. Or, perhaps you could take some photos of how you and your family are spending lockdown - it's certainly an album you'll look back on and remember!
36. Family time
Although you're probably in lockdown with them, don't forget to try and spend some quality time with your family. Even if it's eating dinner around the table together with no distractions, or having a cup of tea together once an afternoon, try and remember to hang out with them. You're all in this together!
Even if you're not quarantining with family, take the time to call them regularly and check in with each other. They'll appreciate you checking in on them.
37. Redecorate
If you've had a pot of paint sat in the cupboard for weeks, now is the time to pull it out and start redecorating! Perhaps you've always wanted to paint your bedroom but never had the time during the school week? Stop reading this and get painting!
38. Take a virtual trip to the aquarium
Aquariums such as Monterey Bay in California and Seattle Aquarium are streaming live webcams of their aquariums over on their websites. 
It's a great chance to see some of the world's most fascinating creatures without having to leave your home!
39. Deep clean
It's spring here in the UK, and what better time to do your annual 'spring clean' than now! 
Give your bedroom a good clean, pull out cupboards, dust around the skirting boards and clear out all the crockery that's lying around in it - you'll feel great afterwards! What's that saying, 'clean home, clear mind…?'
40. Volunteer
Lockdown has opened up a whole host of volunteering opportunities for people around the world. From calling the vulnerable to check in on them, to purchasing groceries and even fostering dogs in shelters, there's something for everyone to get involved with!
41. Habitat creation
If you have a garden, why not start your own little habitat and learn about all the amazing insects that live in your neighbourhood.
This website shows a great how-to-guide on building your own habitat from things you'll probably have lying around the house. Easy and fun to do!
42. Make your own content - video/podcast
If you've ever wanted to master a TikTok dance, start recording a podcast, or record a video on a topic you're passionate about, now is the time to. 
Even if they don't admit to it, everyone is on their phone at some point in the day, checking out new content. Enjoy the time doing something you've always wanted to try and keep your friends entertained!
43. Scrapbook
Got an empty notebook laying around? And lots of receipts and photos from those special days? Use the time to stick them all together and keep all those cherished memories in one place.
44. Learn about Oxford 
Planning to study with us in Oxford, Cambridge or London this summer? Learn all about our prestigious cities with our series of blog posts. 
45. Create poetry
If you love to write creatively, why not try your hand at writing poetry? There's lots of great online tools to help get you started, like this one. All you need is pen, paper, and your imagination. 
You never know, one day you could publish your poems and become the next Thomas Hardy, Shakespeare or Sylvia Plath!
46. Study
Although the thought of school may be the last thing on your mind right now, it's important to keep up your studying to ensure you don't fall behind when you get back to school/college/university.
We've pulled together a helpful guide on how to create an effective study schedule that will help you plan your time to study, whilst still ensuring you have plenty of free time to relax.
47. Plan for after lockdown
Can't wait for this all to be over? 
Why not make a plan for what you want to do after lockdown? You could create a list of everything you want to do as soon as restrictions are eased, and share with your friends to get them to add their own ideas on what you can all get up to.
Ours includes visiting the beautiful Radcliffe Camera, punting along the River Cam in Cambridge and eating ice cream at G&Ds in Oxford, obviously…
48. Try birdwatching
Be at one with nature as you learn about all the beautiful birds that live in your neighbourhood. This website has a helpful list on how to get started if you've never birdwatched before.
If you have a garden, you could even build your own bird feeder from things you have at home to bring them closer to your home.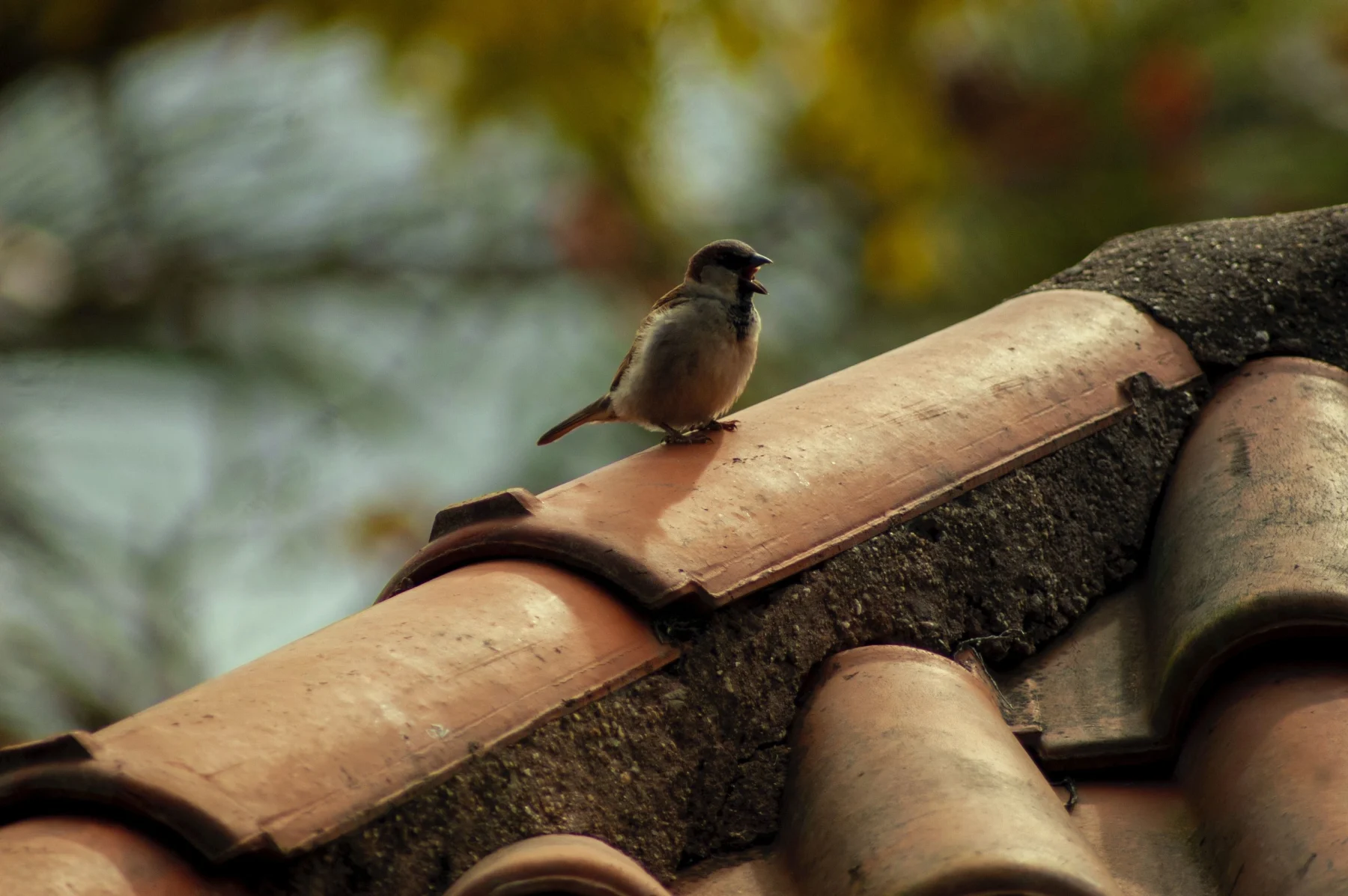 49. Join an online community
There are plenty of online groups out there to enjoy, especially on Facebook. Whatever your passion - gaming, reading, writing, walking or singing - there's a whole host of online communities out there that you can join for free, chat to others, share tips and even post your own content!
Just always be mindful of other people on the internet, and never share personal information with people you don't know!
50. Movie night
Can't go to the cinema? Bring it home!
Take your blankets and fairy lights out of your bedroom and bring them into the living room. Make a cosy fort and stick on your favourite film! Don't forget the popcorn and chocolate (if you have any in the cupboards!)
51. Listen to a new podcast
Podcasts are one of the few easy to create pieces of entertainment that can be made from the safety of home. For us, it's great news as there's so much available to listen to right now!
Take some time to experiment with a podcast you haven't listened to before. Whatever your interests, whatever topic, there's something for everyone out there!
52. Take a virtual museum tour
Places such as the British Museum and Musée d'Orsay are setting up streams of their museums, so you can see your favourite artefacts in real time! 
53. Send a postcard
Send someone you love a postcard to let you know you're thinking of them - it's sure to brighten up their day.
No postcards at home? It's time to get crafty! Make your own designs out of cards and you can even add your own stickers and stamps to create a truly personal design.
54. Dance party
Feeling stressed? Need to let off some steam? Or just fancy a dance?
Plug in your headphones and let yourself groove at home. Dance like nobody's watching (because they're probably not!) and enjoy this burst of cardio!
55. Do a puzzle
It's time to pull out those 1000 piece puzzles you were gifted for your birthday years' ago and actually do them. That'll take a fair few hours…
No puzzles at home? Why not print off a loved photo, stick it onto cardboard and chop it up into puzzle pieces? Just another way to get creative!
56. Check social media (sporadically)
Lots of people will tell you not to go on your phone during all of this, but we know you will. And for many, checking social media is a great pastime, checking on their friends, seeing new fun things to try at home, and even sharing content they've made.
Just remember to keep it a good habit - don't let it be the first thing you check in the morning and the last thing you do at night. Don't check it every half an hour, and certainly don't spend half a day on there!
57. Check on your neighbours
If your neighbours live on their own or are considered vulnerable, it's important to check in on them and make sure they're doing okay. Try popping a note through their door to see if they're okay. It will go a long way!
58. Pamper yourself
Indulge yourself in a little pamper session - use those face masks you were gifted last Christmas and run yourself a lovely long bath. So relaxing!
59. Den building
Ever wanted to create one of those cute and cosy dens you see on Pinterest? Now's your chance!
Grab your cosiest blankets, fairy lights and of course all the snacks and enjoy hanging out in your new 'chill' space. 
60. Do nothing
At some point in the day you may feel totally unmotivated, sluggish and feel like you don't want to do anything at all. And that's okay. It's certainly a tricky time for many, and we shouldn't feel bad about needing to take some time to lay on our bed and just 'be.' 
Then of course we'll get back to that fitness challenge…
Ready to apply for Oxford Summer Courses?
For a once in a lifetime experience, join us for summer 2023 where you can discover over 40 academic subjects taught by expert tutors. You'll also meet other like-minded individuals from around the world and make friends for life! Apply today and choose from 3 stunning locations; Oxford, Cambridge and London.
Summary
Stay occupied during quarantine with free activities. Read books, try fitness challenges, declutter, bake, play board games, watch TV shows, explore virtual theatre, learn a language, host virtual quizzes, and more.